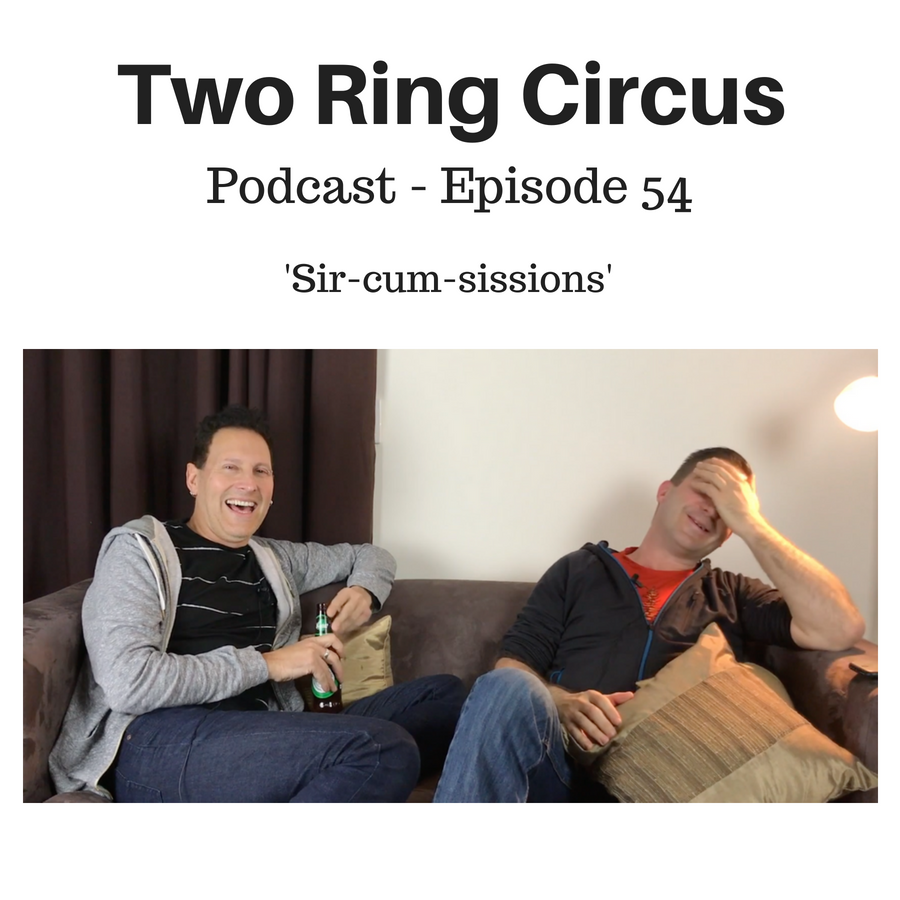 Wherein Matt reveals he did do swears at someone for not listening to the Podcasterings, and Dom once had - or perhaps still does have - a Pinterest account.
We discuss Matt's morning routine, Dom's always growing a beard, bendy people, going out for much too lateness, deck stain.
Also; towels on the landing, Dom's FB irony, a quick re-cap of the Live Show, MB's photo shoot, use of "i", what came before Preparation H.
And: ironing, people in Dom's face, Dom's brain questions, Matt hears electricity, producer Tom Werman, singer Robin Zander.
Plus: rabbit holes, DI's small Welsh friend, "GeeWhiz!", 'the tongue-dexterity smirky smirk', Semi-Charmed Life, some fun people in our lives, who comes first, the next live show on June 19th.
http://afterdarktheatre.com
www.trcduo.com
www.domitaliano.com
www.mattbradshaw.com
email: podcast@trcduo.com
FB: facebook.com/trcduo
FB: facebook.com/MattyBBradshaw
FB: facebook.com/dom.italiano.7
Instagram: instagram.com/trcduo
Twitter: twitter.com/trcduo