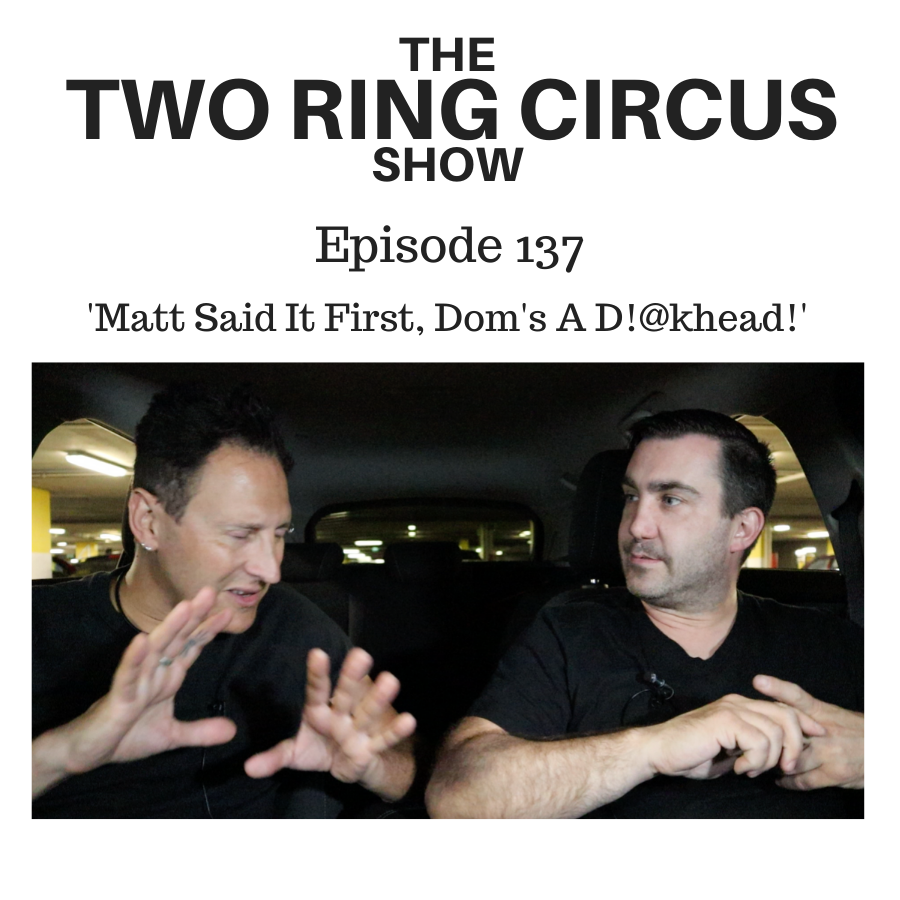 Wherein DI is DP, we do maths (poorly), and who said it first?
We discuss MB is angered by sign language, we're too old for things, No Cash No Sugar, Jenga, the name of a venue, the name of a comedian, MB's stuff doesn't sync, "We're going to talk about aeroplanes" (we don't). 
Also; nothing is 18000mm!; Awards Shows, DI says 'not a political platform'; actors are dummies (or at least out of touch), "have a script written for you", MB pulls the aged white men card (again), IRL.
And: MB has (another) public altercation and #acting ensues, DI goes Softly Softly, Rule Of Thumb (Etymology), MB has his mind blown, we talk about DI's co-writing. And writing.
Plus: The Big Chop on The Deck, Masquerade Ball, Rebel, Space Between Notes, musos who tap out (musos who don't), PPPPP, Unca Dom be's a bunny, we got some new likes.
www.trcduo.com
www.domitaliano.com
www.mattbradshaw.com
email: podcast@trcduo.com
FB: facebook.com/trcduo
FB: facebook.com/MattyBBradshaw
FB: facebook.com/dom.italiano.7
Instagram: instagram.com/trcduo
Twitter: twitter.com/trcduo