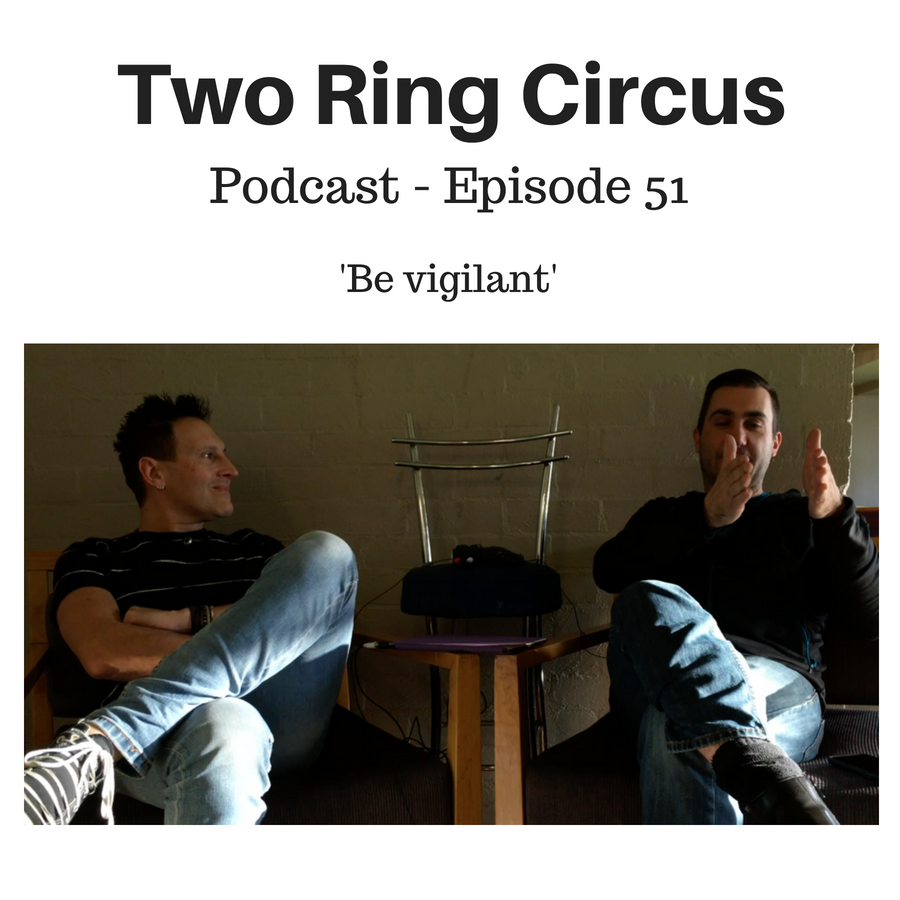 Wherein we can't monitor our SFX at The Anglers Tavern. 
We discuss Angela's Ashes (a Dom-made plot (not a pun)), Matt's radioactive cat, Dom's puns (which are puns).
Also; cancer (keep it light, Love), huskies.
And: keep an eye on yourself, cowsium, "what is healthy?", more heavy stuff.
Plus: Toyoda band TVs, Matt's WA friends have come to visit, TRC talks Fashion.
www.trcduo.com
www.domitaliano.com
www.mattbradshaw.com
email: podcast@trcduo.com
FB: facebook.com/trcduo
FB: facebook.com/MattyBBradshaw
FB: facebook.com/dom.italiano.7
Instagram: instagram.com/trcduo
Twitter: twitter.com/trcduo