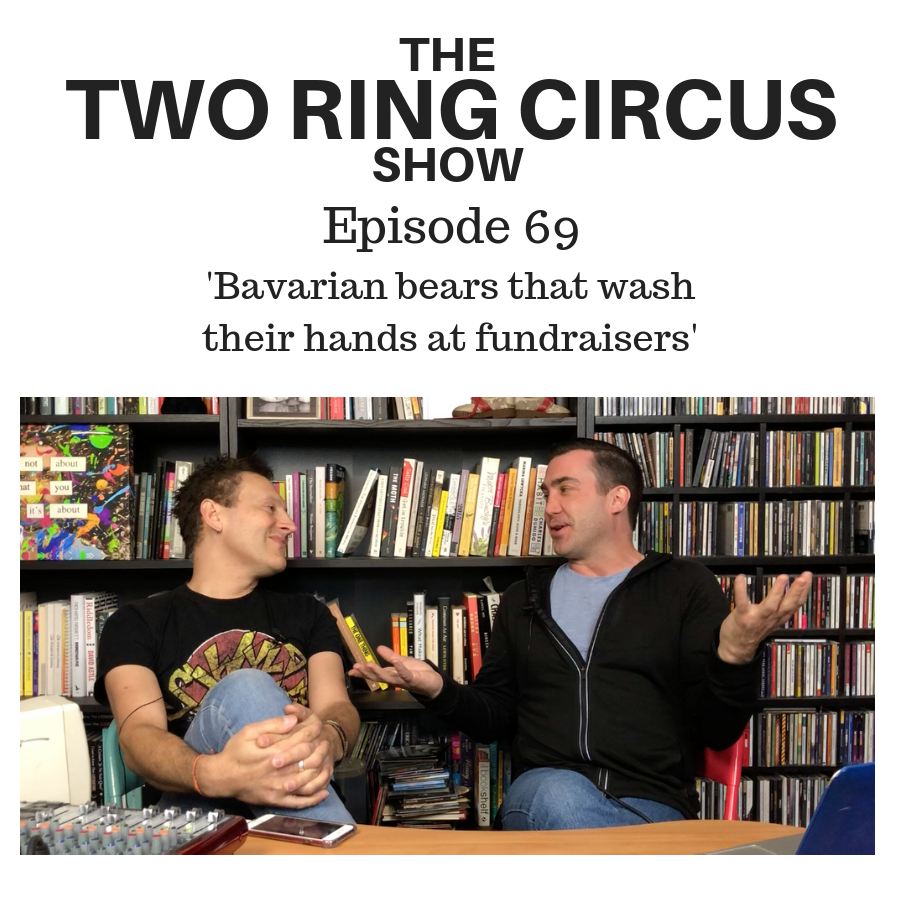 Wherein these things happen: distracting incense, breeds of bear, Dom's too nice for this world, mentionitis, parallel universii.
We discuss streaming services, Steve Jobs good, stuff that only happens when Dom and I aren't home, The Cool Room podcast.
Also; it's hard to organise anything, The Sustainable Creative podcast, Dom's Blushing (GOSH!)
And: we chat at length about the charity event held last weekend, Daryl Braithwaite's a class act.
Plus: not enough hours in the day, hand washing, people wash chicken?, What's Your Pork Number?, o/s podcast recording, live podcast recording on the 23rd of October at Longplay, burning off.
WATCH THIS! https://en.wikipedia.org/wiki/The_Man_in_the_High_Castle_(TV_series)
LISTEN TO THIS! https://itunes.apple.com/au/podcast/the-cool-room-pilot-part-i/id1437266817?i=1000420415553&mt=2
LISTEN TO THIS! https://itunes.apple.com/au/podcast/ep-001-dr-laura-walsh-osteopath-sustainable-creative/id1435562834?i=1000420012704&mt=2
www.trcduo.com
www.domitaliano.com
www.mattbradshaw.com
email: podcast@trcduo.com
FB: facebook.com/trcduo
FB: facebook.com/MattyBBradshaw
FB: facebook.com/dom.italiano.7
Instagram: instagram.com/trcduo
Twitter: twitter.com/trcduo