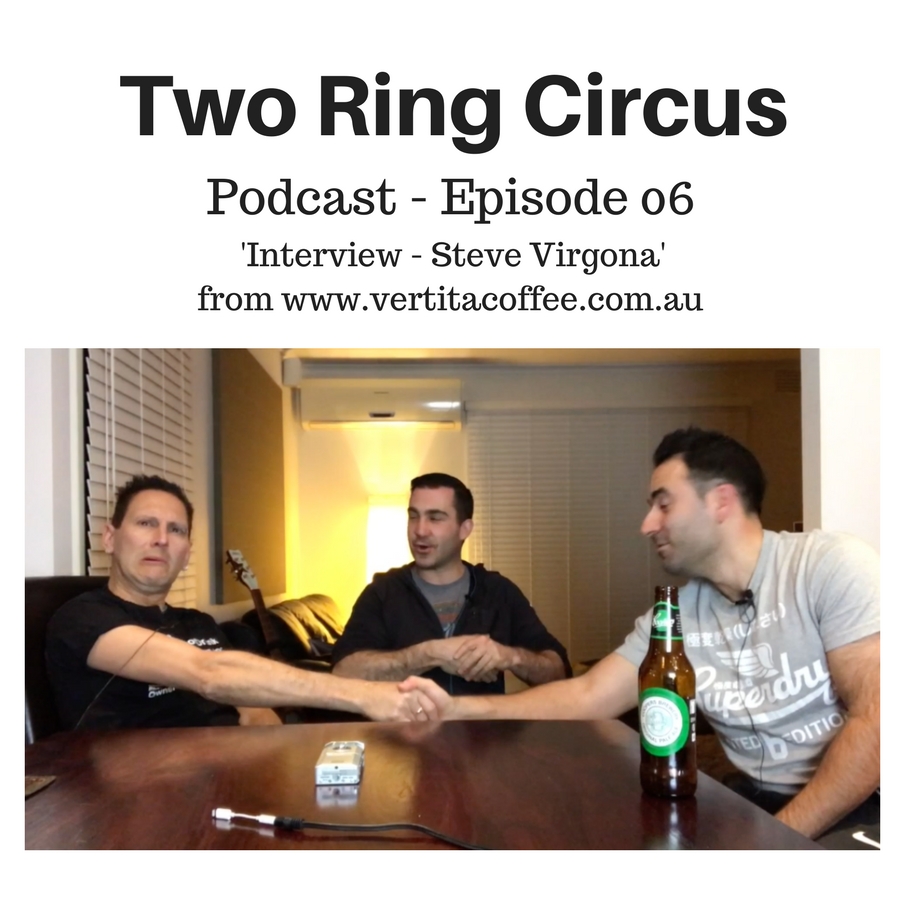 Wherein we enjoy the coffee-enhanced stylings of our very first guest, Steve Virgona.
We discuss Live Jazz (the fragrance, not the genre), being in a band together (did somebody say reunion?), our special guest Steve discusses not being a house-husband, being a school teacher, AFL, t-shirts.
And: COFFEE (www.veritacoffee.com.au). We learn AT LEAST four things about how it all works.
Plus: She-ber, roadrage, cocaine, Matt was a jerk as a kid, the Girl Guide Promise, Matt's grandmother started the Girl Guides in Tasmania, corrugated takeaway cups, Dom has butter in coffee(!)
www.veritacoffee.com.au
www.trcduo.com
www.domitaliano.com
www.mattbradshaw.com
email: podcast@trcduo.com
FB: facebook.com/trcduo
Instagram: instagram.com/trcduo
Twitter: twitter.com/trcduo