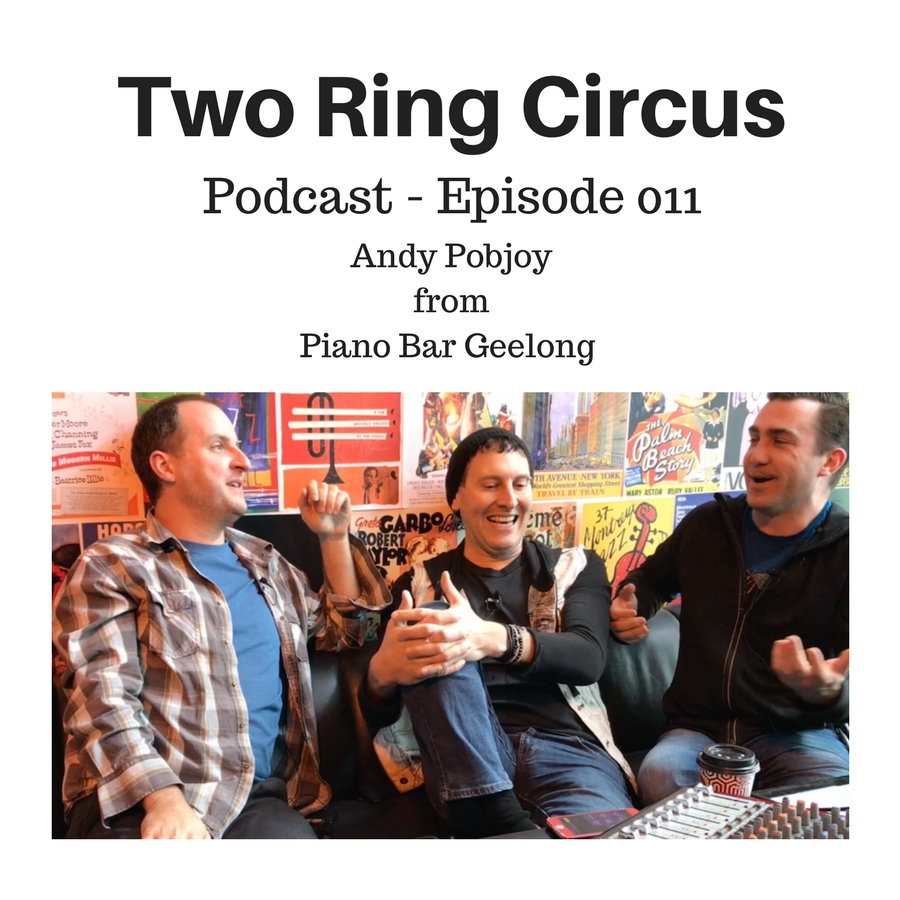 Wherein we meet owner/occupier/fabulous talker of Piano Bar Geelong, Andy Pobjoy, and talk about the origins and successes of his fabulous business Piano Bar Geelong.
We discuss GhostCats (cartoon), Greeks and Italians (none), Fried Rice (ick), Pobbers the human Tinder (hooray!).
And: Gig security, playing nude on cruise ships, the importance of a good manager, the clever way to make a small business work ("be a tight-arse"), Knowing What You're Trying To Be, Neighbours, Happy Anderson.
Plus: Requests are the key, do the work, dammit!, new venue imminent (Colac), KISS (as in, Keep It Simple Stupid), is "Guitar Bar" a thing?, glass crusher vs dialysis machine, "you're an inspiration Pobjoy".
Dom's Pozible Campaign: www.getyournameonthiscd.com
www.pianobar.com.au
www.trcduo.com
www.domitaliano.com
www.mattbradshaw.com
email: podcast@trcduo.com
FB: facebook.com/trcduo
FB: facebook.com/MattyBBradshaw
FB: facebook.com/dom.italiano.7
Instagram: instagram.com/trcduo
Twitter: twitter.com/trcduo