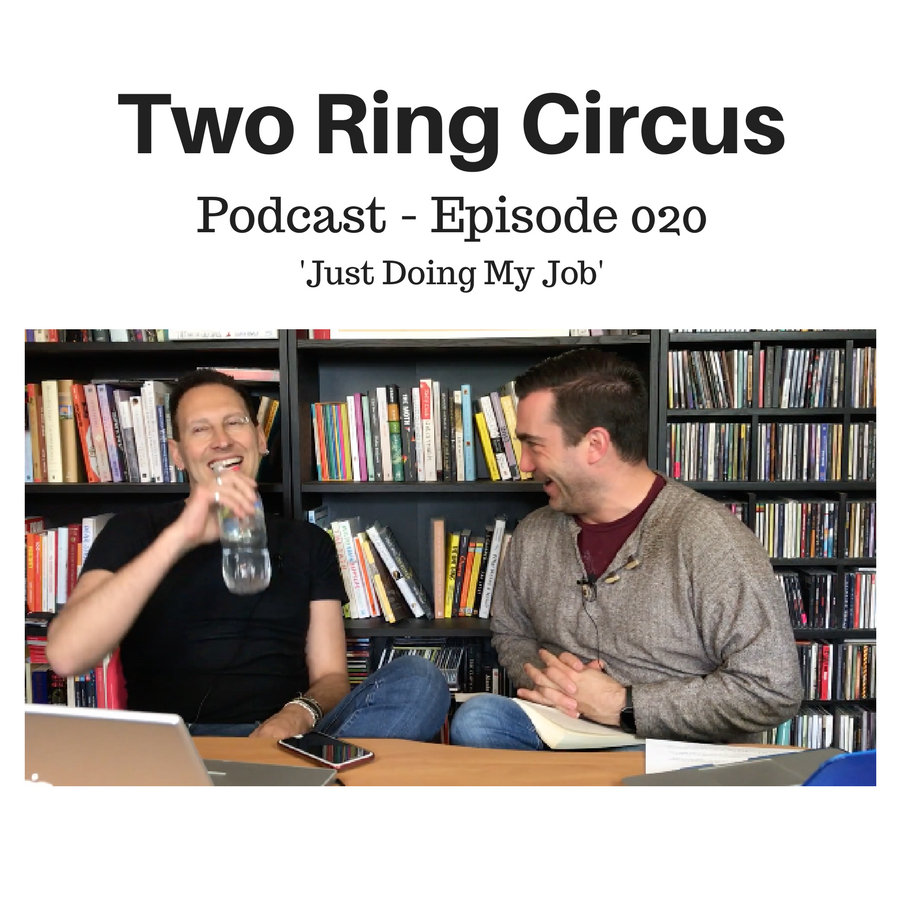 Wherein we learn the werge of Sharyn and Harry is Sharry. Happy Wedding-ing, you two!
We disagree that Dom says Matt always brings crap coffee to the podcast recordings, Dom's coffee venue equivalent of Cheers, Brand News(!), Matt "be's that way", speaking of shove it up your arse...
Also, Dom's shocking toilet hole, his drippy brush, and that he's the Michaelangelo Ker-Plunk of toilet-cleaning, Matt's been sick, Dom hasn't.
And: Matt wants to open a function venue 'cause he loves people getting married, so does Dom love people getting married, 10000 hours to get good at something, Matt cries when boys do.
Plus: Matt's Blade Runner 2049 review, how to find a good cinema (and in a good cinema), sloppy movie dialogue, Movie Werges, Harvey Weinstein, Ben Affleck, Dom be's his Dad.
www.trcduo.com
www.domitaliano.com
www.mattbradshaw.com
email: podcast@trcduo.com
FB: facebook.com/trcduo
FB: facebook.com/MattyBBradshaw
FB: facebook.com/dom.italiano.7
Instagram: instagram.com/trcduo
Twitter: twitter.com/trcduo