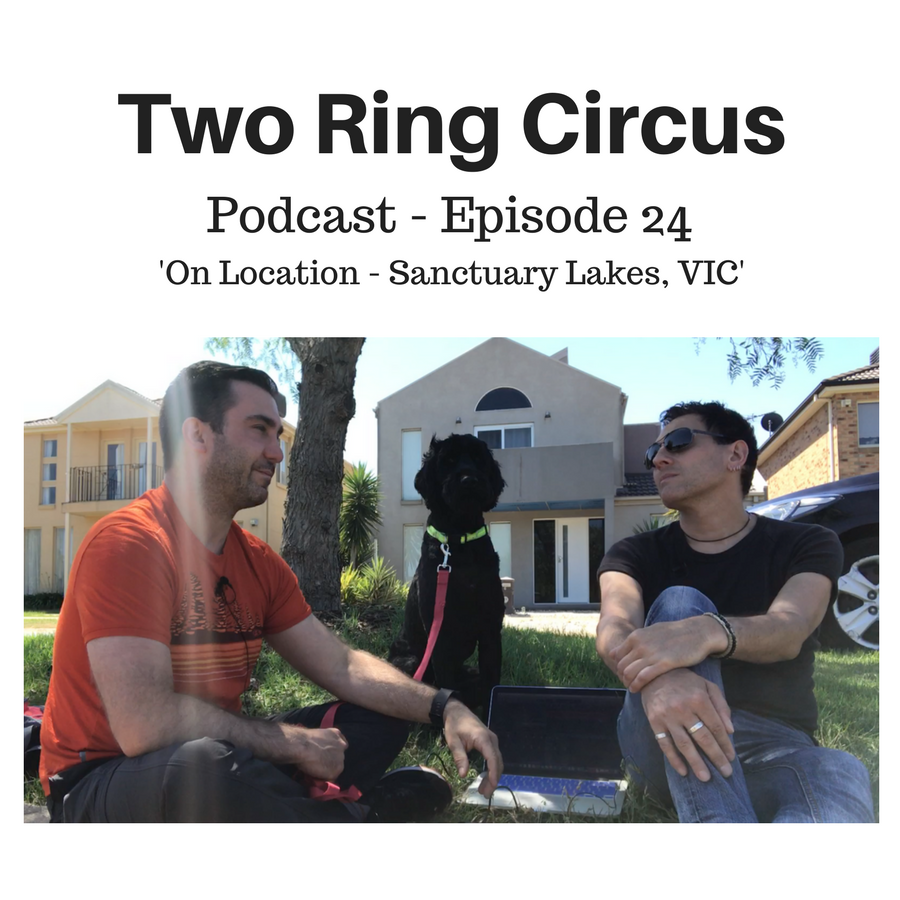 Wherein WE-ARE-IN Point Cook, halfway between the City and Dom's place, with Sprocket.
We discuss Dom's recent trip to Sydney, the smallness of the world as described by people we've seen by coincidence in different places, Matt's been sick (again? still?), drinking too much or too often?, a quiet night in Airlie Beach, hangovers (our general lack thereof), Dom's travel pants, the Kathmandu conundrum, Black Friday and Dom's buying of guitar lessons, we discuss our levels of talent qualitatively, Dom's still brokened thumb.
Also, Amazon, Have You Been Paying Attention and how we're being given the news (Paulini's story), are we producing super cheap TV (YES), why commercial TV implicitly cannot give us the truth, Friendly Jordies, Gogglebox, who's your favourite Spice Girl?, banana on Matt's t-shirt, Dom talks extensively about Spice World, why won't Posh get involved, Geri's body-double, Dom plays devil's advocate (and makes sense).
And: The Jazz Singer is not about a jazz singer (Spoiler Alert (for a movie from 1980, get over it)), we both endorse The Big Sick, we like On Location, suburban people vacuuming and shouting, Matt's cat stays away when he's sick (so she hasn't slept in bed since Airlie Beach), Matt's cat's drumsticks (and how she doesn't like 'em being touched), Sprocket Dog is mostly made of wool, Dom was a dog in a past life and is VERY tactile (that's why he likes popcorn(!)).
Plus: 61% of the voting public is sane, Matt is a little non-plussed by the result (happy but chagrined), we posit some theories, not asking how people vote or how much they're paid, musos thinking we should get paid the same for the same job (incorrect), the relative joy of not needing to work, how long it takes for us to come back from cold-y flu-y stuff, some musos and their short-term-only vision, karma seldom do comes into play (but that's ok), Dom's going to get a teaching job, Sprocket's bored so we finish up.
www.trcduo.com
www.domitaliano.com
www.mattbradshaw.com
email: podcast@trcduo.com
FB: facebook.com/trcduo
FB: facebook.com/MattyBBradshaw
FB: facebook.com/dom.italiano.7
Instagram: instagram.com/trcduo
Twitter: twitter.com/trcduo