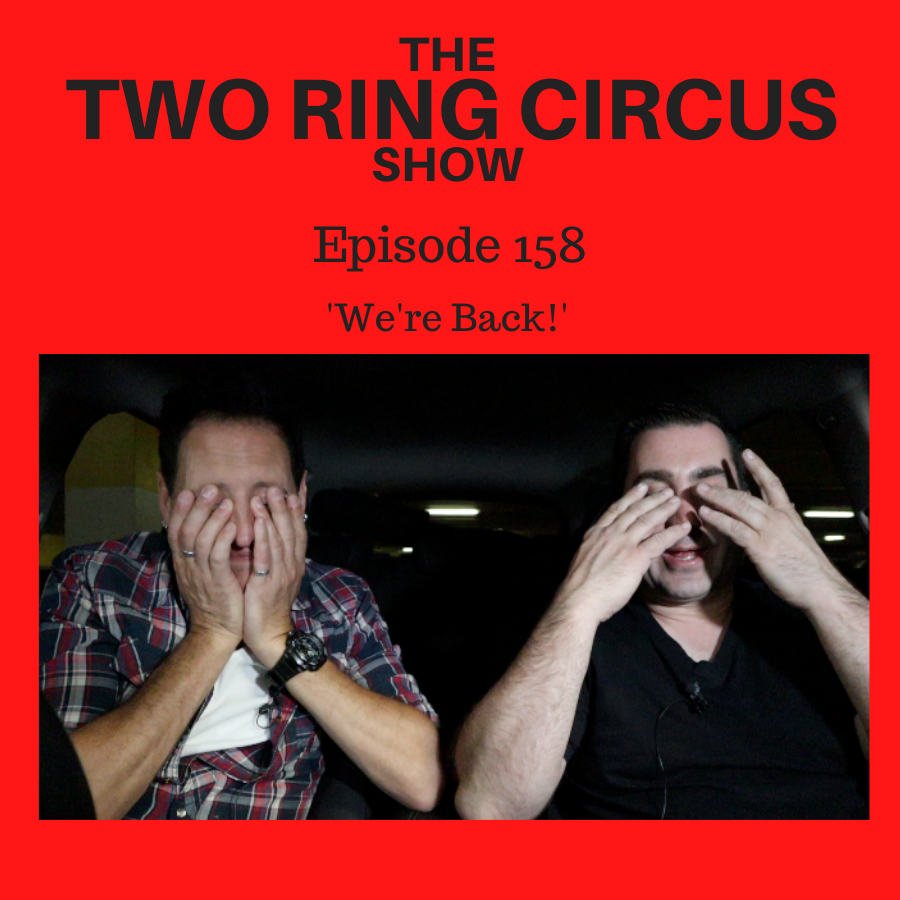 Wherein… WE'RE BACK!! and there's a Commitments reference, a Coolroom reference, hiatus hernia is discussed (see below), Therese can tie a knot in a snake, and it's post-gig at Crown Casino.
We discuss balloon animals, Long and Deep is the new duo, which Ronnie would you be?, DI has a teaching degree, the front guy or the support, why did that stop?
Also; MB returned from RAdelaide, relatives-in-love, ALL of the skin, the first time someone touched it, stuff that's common, "take a bit more off", DI's dad's jokes, frangatang, oral sex, a callback, what one sees in the Socials, we have an original gig together, Nic Beeeee, finding new things to do.
And: Woodstock (the bird, not the festival), comic strips must be funny, a Snowy the dog impression, Finnish pig noise, Finnish duck noise, inadvertent cultural insensitivity, we never mean to type DUCK, Adelaide Fringe report - Chameleons & popcorn, balloon swallowing & Ross Noble, DI hates an autobiography.
Plus: DI & MB in Berlin "boop", August 10th!, our Rocky Horror Show, Helen Mirren, The Anywheres - many photo shoots, DI teaching stories, The Goonies, vocalist gender specifics, mumbly marimbas.
FURTHER INFO

Hiatal Hernia: 
occurs when the upper part of your stomach bulges through the large muscle separating your abdomen and chest (diaphragm).
Your diaphragm has a small opening (hiatus) through which your food tube (esophagus) passes before connecting to your stomach. In a hiatal hernia, the stomach pushes up through that opening and into your chest.
Pericarditis: 
is swelling and irritation of the thin, saclike tissue surrounding your heart (pericardium). Pericarditis often causes sharp chest pain and sometimes other symptoms. The chest pain occurs when the irritated layers of the pericardium rub against each other.
Four Candles:

https://www.youtube.com/watch?v=pV1IP4N9ajg
_______________________________________
Patreon.com/DomItaliano
Patreon.com/MattBradshaw
_______________________________________
www.domitaliano.com
www.mattbradshaw.com
email: podcast@trcduo.com
FB: @Two Ring Circus
FB: @MattyBBradshaw
FB: @Dom Italiano Music
Instagram: instagram.com/trcduo
Twitter: twitter.com/trcduo