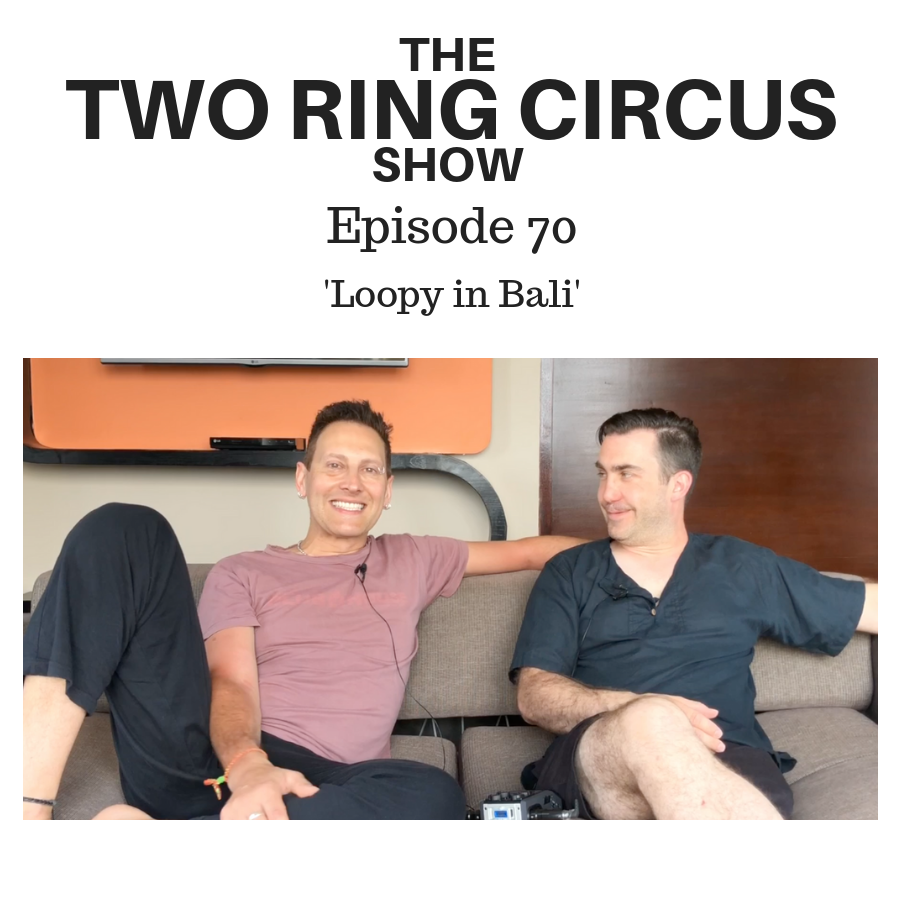 Wherein Dom is a part-Asian movie star, Matt is a poor man's Hugh Hefner, and we start many conversations but don't quite end them... in an even worse fashion than usual.
We discuss (partly, and in only the first ten minutes) martial arts, UFC, being both in slash on Bali, +GMT, the name of a Playboy model from Dom's childhood, "in the culture" (is that what we're doing these days?), Amy's birthday (this isn't April, this isn't Phuket), Matt does a passable Louis Armstrong (it's not racist!), bad karaoke sound systems, leave Sarah Jessica Parker alone, Father Ted, horse songs, Candy Mountain.
Also; dangling participles (it's the heat), Run Don't Walk, (Matt begins to look it up, but forgets halfway what he was doing), Dom apologises, RAMI MALEK, Dom completes his Erica Aleniak (doo dah, doo dah) story, Matt thinks the PM should know how much things cost (Dom disagrees), Boys Aloud.
And: Dom gently 'Sustainable Creatives' Matt, Oriental rules, Dom's off to get four (Slow) hands, we discuss metallurgists (our dads both were); similarly to when Matt went to his Tassie home town, his old house has gone; Matt gives his mum props, the word is "keramunting".
Plus: Matt was punched by a possum, Dom tells a horror story, the pyjama game, Matt's a cold body, Dom's a hot one, Matt's a shirt on/pants off kinda guy, room #1527, Matt's terrible sense of direction and Dom's concern, Dom went surfing, read about Matt's trip on FB, and buy tickets to our Live Show and Original Gig next Tuesday October 23 at Longplay.
Look At My Horse, My Horse Is Amazing:
https://youtu.be/O3rpmctmC_M
THE TWO RING CIRCUS LIVE SHOW: https://www.facebook.com/events/937565593104401/?ti=ici