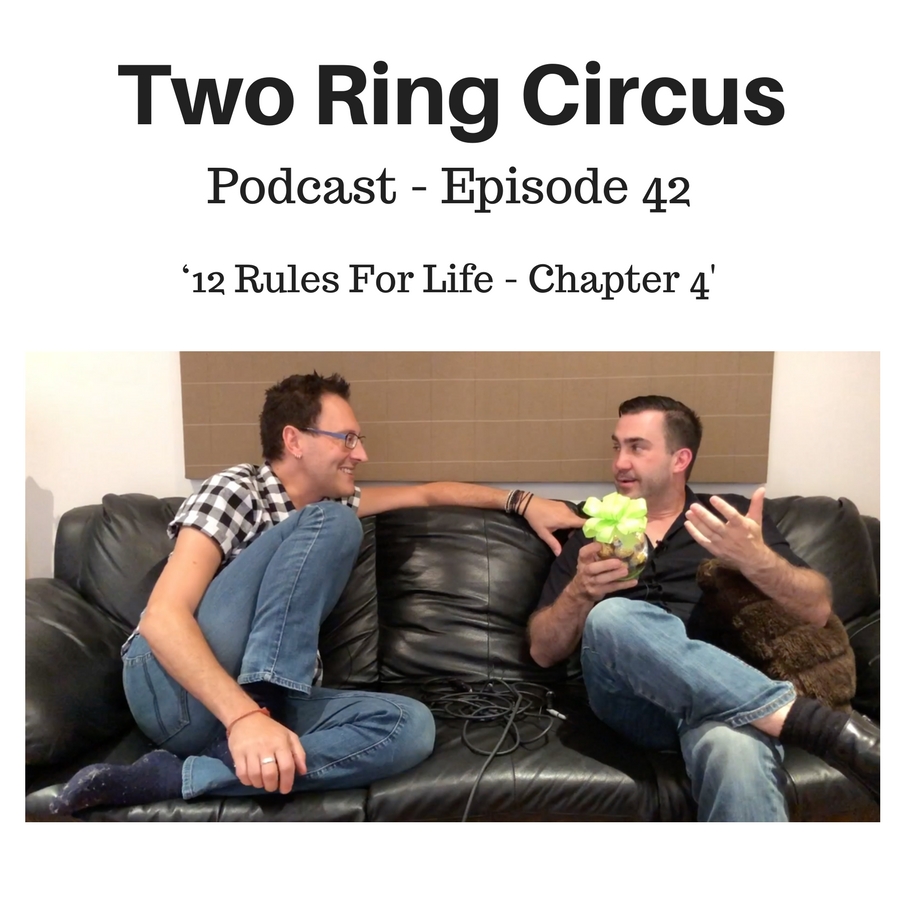 Wherein we discuss hugging soft things, osteopathy, boxes (cricket), dog's ankles, and Matt goes away.
We discuss Easter, and Easter re-gifting, sixty-one Ferrero Rochers and two granola bars. 
Also; Matt's bad food habits, *girls marry their fathers? (discuss), 
And: our respective mums and partners, Matt's Tassie trip (a melancholy moment).
Plus: 12 Rules for Life - Chapter 4
https://jordanbpeterson.com
www.trcduo.com
www.domitaliano.com
www.mattbradshaw.com
email: podcast@trcduo.com
FB: facebook.com/trcduo
FB: facebook.com/MattyBBradshaw
FB: facebook.com/dom.italiano.7
Instagram: instagram.com/trcduo
Twitter: twitter.com/trcduo