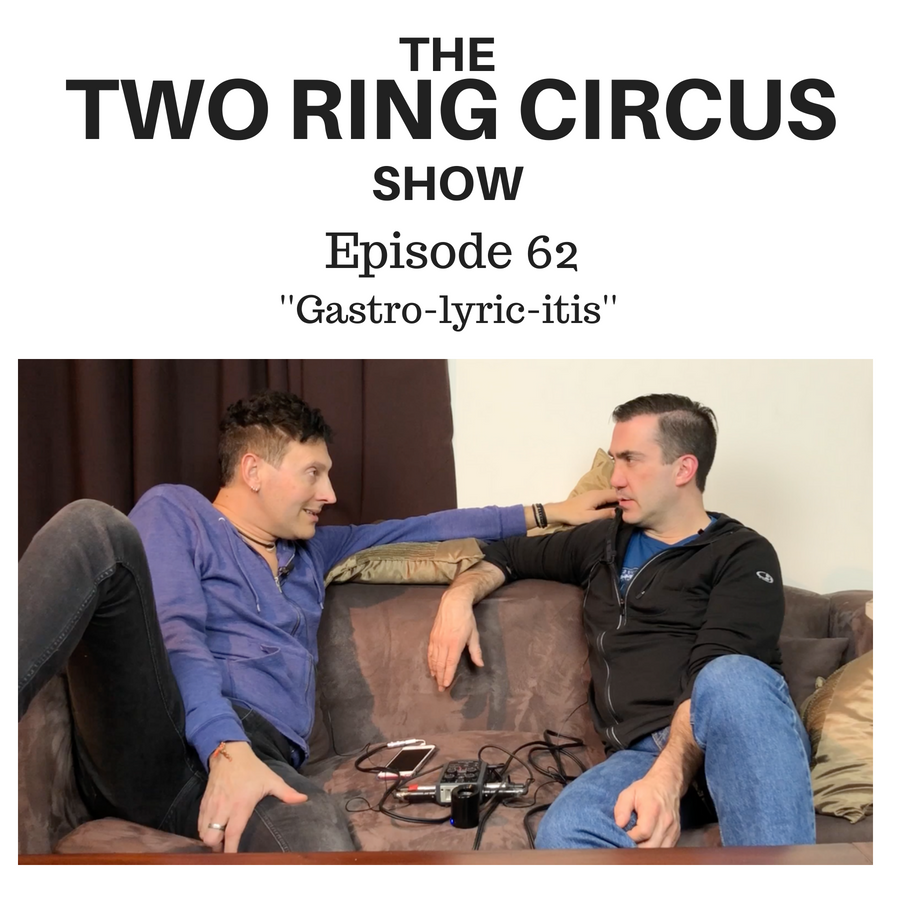 Wherein we are at Matt's place and Scritchie immediately interrupts.
We discuss Dom's recent food poisoning experience, Matt is sceptical about two boxes of All-Bran as a cure, and Dom does poo puns.
 
Also; PDQ, the Game of Life, being self-employed, (upon writing the show notes, Matt realises why he brought up The Two Ronnies (we'll come back to it; it relates to Peking)).
 
And: regional TV stations, Matt's nightmare, bad lyrics from good singers, The Orchid and the Crow, stories about being unwell on an aeroplane, sarsaparilla, Matt misses the point.
Plus: Etymology; 'vomitorium' & 'curfew', super-cold in Ballarat, names of places, country mouse/city mouse (kinda), Dom catching the train as a kid, vinyl records are crummy sounding, a cool Steve Stevens story, helping out your mates, Dom loves Delta Goodrem, Andrew Fat (Joe Lean?), Dom gets mad about people.
The Orchid and the Crow (Dan Tobias): www.youtube.com/watch?v=O_EKsvF559s
www.trcduo.com
www.domitaliano.com
www.mattbradshaw.com
email: podcast@trcduo.com
FB: facebook.com/trcduo
FB: facebook.com/MattyBBradshaw
FB: facebook.com/dom.italiano.7
Instagram: instagram.com/trcduo
Twitter: twitter.com/trcduo