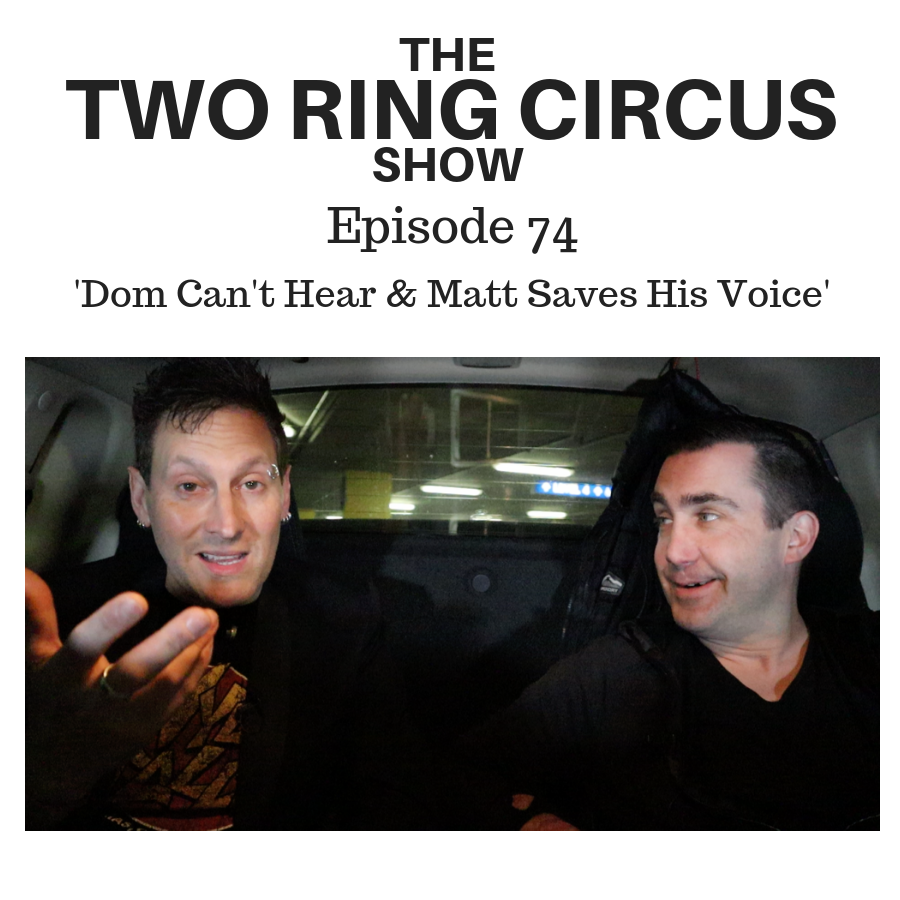 The TRC Show - Episode 074 - 'Dom Can't Hear & Matt Saves His Voice OR Brundle-Fly'
Wherein Dom is the TFG with bad hayfever, Matt fails counting and Dom uses the word "flubbery".
We discuss MB trying to keep his voice, his sleep regimen thereof, the difference between what we sound like and what we feel like, wet possum settlement.
Also; Dom's earballs are broken, it's difficult to keep in contact with people (if one doesn't make an effort), the transient nature of special friendships.
And: Matt is the fattest and busiest he's ever been, Dom suggest there's nothing we NEED to do, MB dreams about coca-cola, Dom only sleeps in bed, whereas Matt has bed-beers.
Plus: Kinesiology, and let's be thirty seven times better at the end of the year by being one percent better each day.
www.trcduo.com
www.domitaliano.com
www.mattbradshaw.com
email: podcast@trcduo.com
FB: facebook.com/trcduo
FB: facebook.com/MattyBBradshaw
FB: facebook.com/dom.italiano.7
Instagram: instagram.com/trcduo
Twitter: twitter.com/trcduo