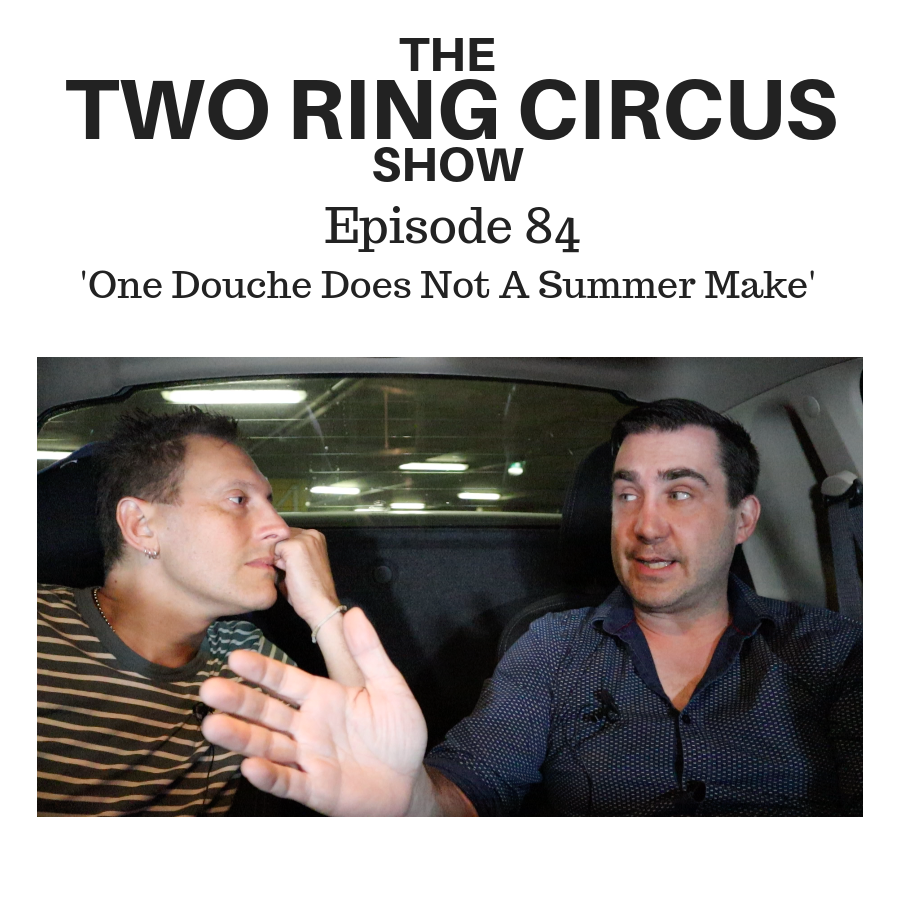 Wherein Dom apologises for everything for ever, manual dog worming, Dom films a music video in which he cries (kinda), Avalon Beach (who knew?), 50/50 vs 86%.
We discuss MB's directional instability, Spinal Tap, RACV kudos, Dom is stunned, Matt laughs a lot about it; just 'cos you say one bad thing, doesn't make you all bad all the time.
Also; who'll say what face-to-face?, the internet gives us the capacity to lose our dignity, how to argue, MB suggests DI has a look at things, eleven and twelve times tables vs decimals.
And: algebra and tangents, DI uses a global "you" that clearly isn't, should we be able to leave school when we decide it's of no more use to us?, DI speaks about stunted 13 year-olds.
Plus: are teachers undervalued?, MPs making decisions, Rebel - The Show @ the Melba Spiegeltent, MB doesn't get it (often enough), Dom's Pozible campaign, TimTamTime, Hay & Oates.
Spinal Tap - Big Bottom: https://www.youtube.com/watch?v=FfhphrmKdsg
Dom's Pozible campaign: "www.GetYourNameOnThisCD.com"
www.trcduo.com
www.domitaliano.com
www.mattbradshaw.com
email: podcast@trcduo.com
FB: facebook.com/trcduo
FB: facebook.com/MattyBBradshaw
FB: facebook.com/dom.italiano.7
Instagram: instagram.com/trcduo
Twitter: twitter.com/trcduo