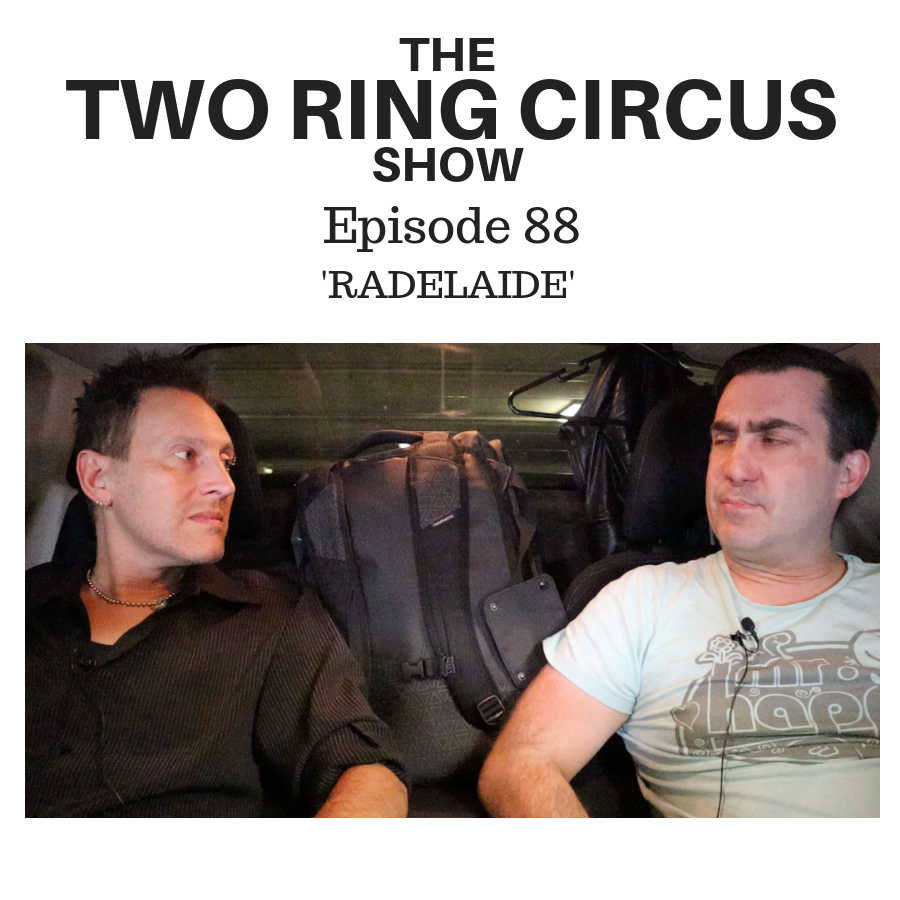 Wherein Dom cues Matt poorly resulting in many hellos, and Dom is Mr Happy.
We discuss Rebel in RAdelaide, the Gluttony Festival, the Lionel Richie/Go West connection and MB is hugely confused.
Also; DI - new album update #twentybucksabar, pleased with the noises he's making, writing process, a story about NYC, a story about Walking in the Night, a story about backing vocals.
And: MB is conscientiously objecting to "freeway" tolls in order to save $6000 a year, road cameras MB saw (what are they?), Marcia Hines was not in the Brady Bunch.
Plus: It was Becky's birthday, thanks to the ever-gracious Jordi for reinstating my Wednesday giggle, DI Cat naps, MB tells a story about a recent heckler, Jerry Seinfeld.
Dom's Pozible campaign: "www.GetYourNameOnThisCD.com"
www.trcduo.com
www.domitaliano.com
www.mattbradshaw.com
email: podcast@trcduo.com
FB: facebook.com/trcduo
FB: facebook.com/MattyBBradshaw
FB: facebook.com/dom.italiano.7
Instagram: instagram.com/trcduo
Twitter: twitter.com/trcduo