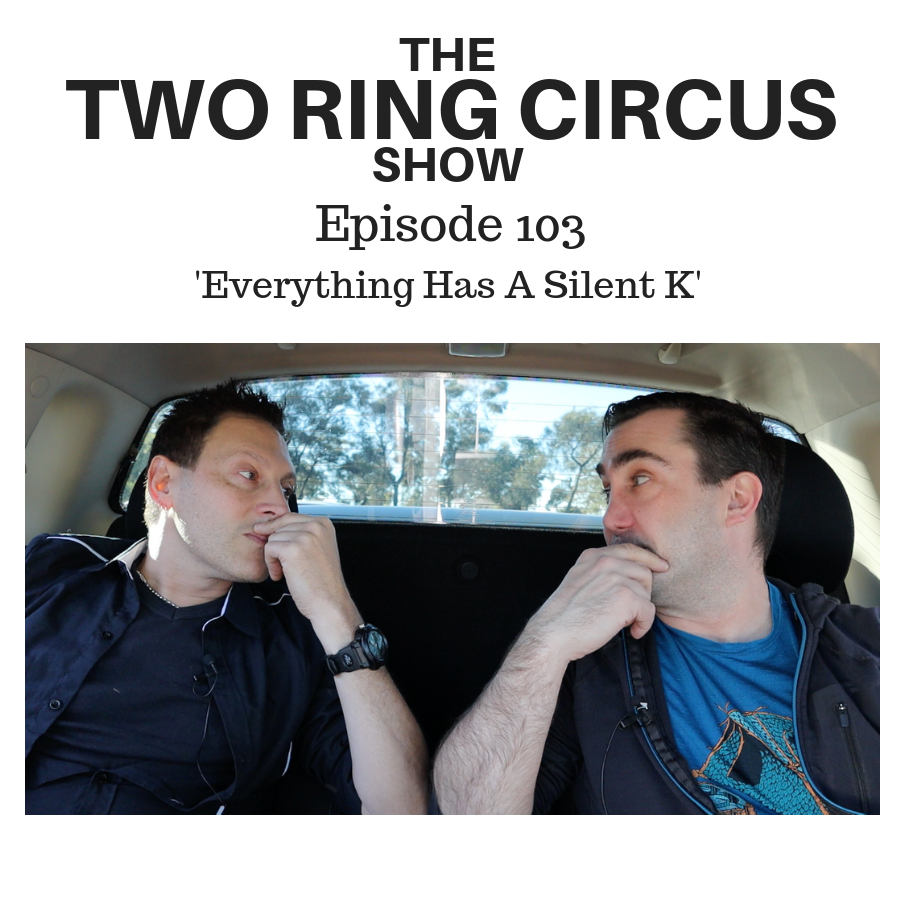 Wherein MB sounds sick as bro', and DI fake names things, Le Bible & hectoring tone, descending(?) into theology.
We discuss an MB incident - no good deed goes unpunished, surprises only happen once in a three day period, a local strip shop.
Also; d'Christian names, Eddie Perfect, Jimoein, MB tells a joke - DI interjects a lot, DI drops a big one about sea mammals.
And: two guys and gay flag, the prefixes "over-" and 'hyper-", what direction is West?, DI quotes Top Gun, "Jack Nicholson does what he wants and women show up", D'ominic.
Plus: How to name your kids, MB buys a life-changing device, being too connected, DI doesn't want to talk to people at work, '97 Maton, you should see my...
www.trcduo.com
www.domitaliano.com
www.mattbradshaw.com
email: podcast@trcduo.com
FB: facebook.com/trcduo
FB: facebook.com/MattyBBradshaw
FB: facebook.com/dom.italiano.7
Instagram: instagram.com/trcduo
Twitter: twitter.com/trcduo