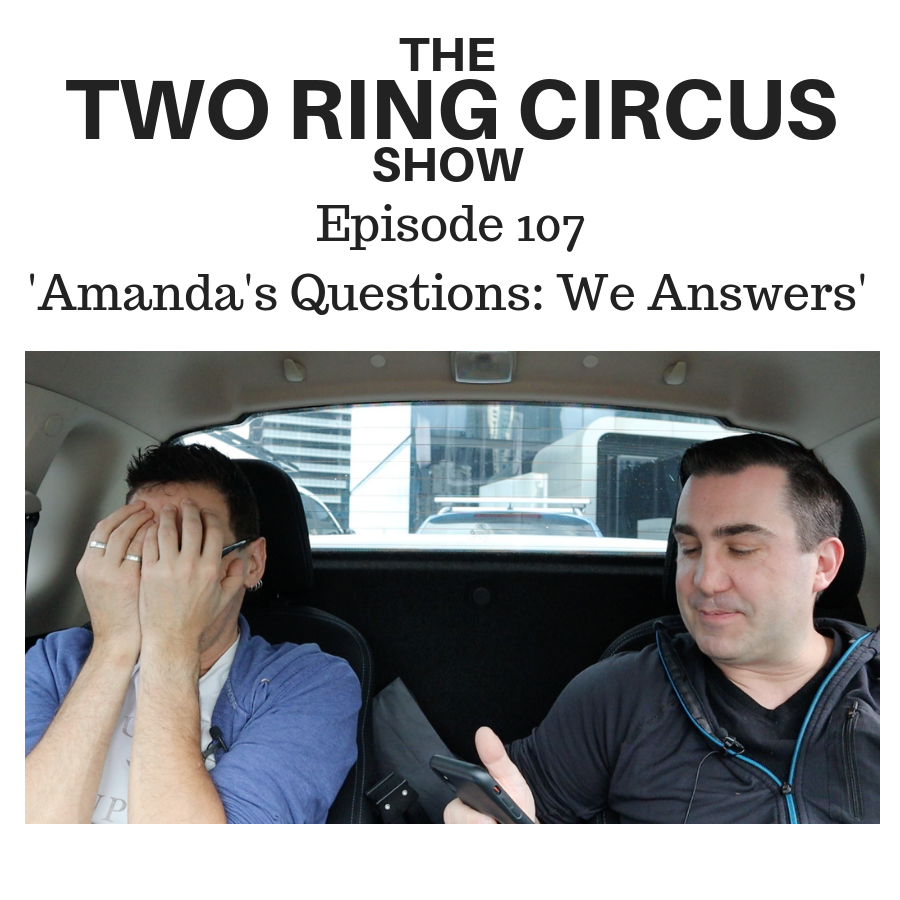 Wherein we've specially made the trek to be car-versational on the roof at Crown, and what DI's been doings.
We discuss throwing away CDs, Apple CarPlay, 360 car cams, the music/hype industry.
Also; DI's at 1280 lifetime of movies, venue marketing strategies.
And: Amanda gets involved - charities, INXS, YouTube advertising, Bohemian Rhapsody, robots, seasoning, weather, 7UP, The Voice et al, Guy Sebastian, regrets?
Plus: GHF, taking days off, come or don't come, Malcolm Turncoat, a New Book Cliffhanger.
EOR Studio: https://www.facebook.com/endoftheroadstudio/
www.trcduo.com
www.domitaliano.com
www.mattbradshaw.com
email: podcast@trcduo.com
FB: facebook.com/trcduo
FB: facebook.com/MattyBBradshaw
FB: facebook.com/dom.italiano.7
Instagram: instagram.com/trcduo
Twitter: twitter.com/trcduo