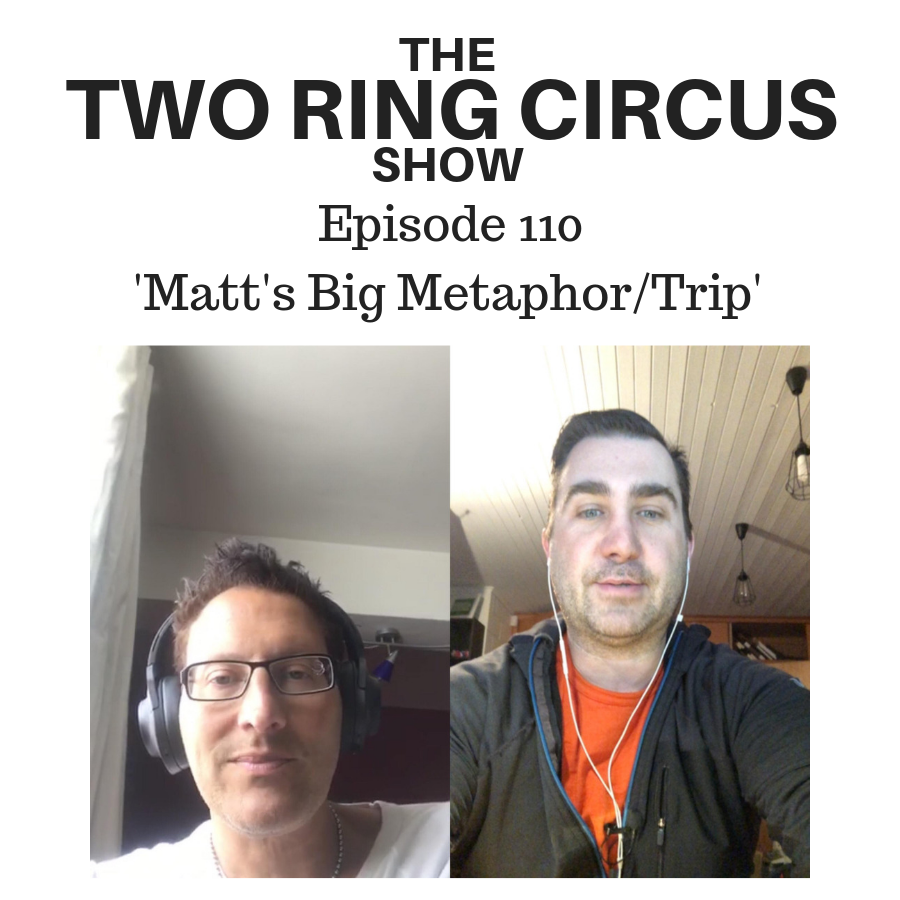 Wherein DI performs our new theme tune 'live', and MB says he DOES remember where he's been.
We discuss MB's holiday, "bad prawns", changing routes.
Also; never drinking beer again, MB realises things then goes to bed, sunrises are a bit shit, DI's sun metaphor. 
And: timezones is hard, Mitchell's bad trip anecdote, DI's been paint-staking, MB berates a busker, the Dragon anecdote, TinTin, Scritchie's unwell. 
Plus: musos using teleprompters, MB's Greek opera experience, no gym beefcakes, English beer, MB's whisky experience - protocol, MB's sunburn.  
www.trcduo.com
www.domitaliano.com
www.mattbradshaw.com
email: podcast@trcduo.com
FB: Two Ring Circus
FB: Matt Bradshaw
FB: Dom Italiano
Instagram: instagram.com/trcduo
Twitter: twitter.com/trcduo