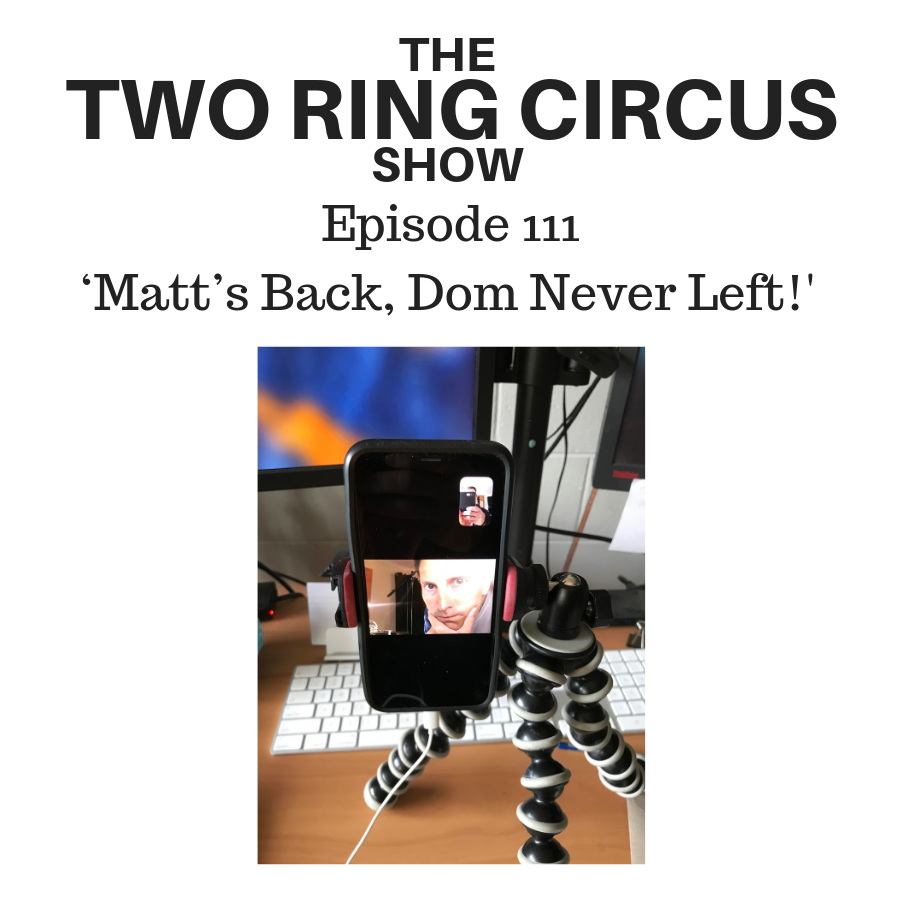 Wherein we are in separate rooms (but not separate timezones), and MB is a technical goonbox.
We discuss live gigs, DI the guitar technician (How It Works), "patronising", utility and practicality, Matt waxes lyrical about Dom in various forums (and countries.)
Also; getting re-booked, rockstars of the local cover scene have gone away, ego is the biggest battle, don't be a shit person, MB talks about his Russia experience - relatable stories.
And: Lara and Melbourne on the aeroplane map, detained in Bangkok, prostate exams (nah!), MB's Dad's in hospital (boo!), MB's mum's Danny Glover impression.
Plus: DI's new album- what's going on, more writing, being busy, legacy, MB playing the role of Scrooge McDuck, #marker.
www.trcduo.com
www.domitaliano.com
www.mattbradshaw.com
email: podcast@trcduo.com
FB: facebook.com/trcduo
FB: facebook.com/MattyBBradshaw
FB: facebook.com/dom.italiano.7
Instagram: instagram.com/trcduo
Twitter: twitter.com/trcduo