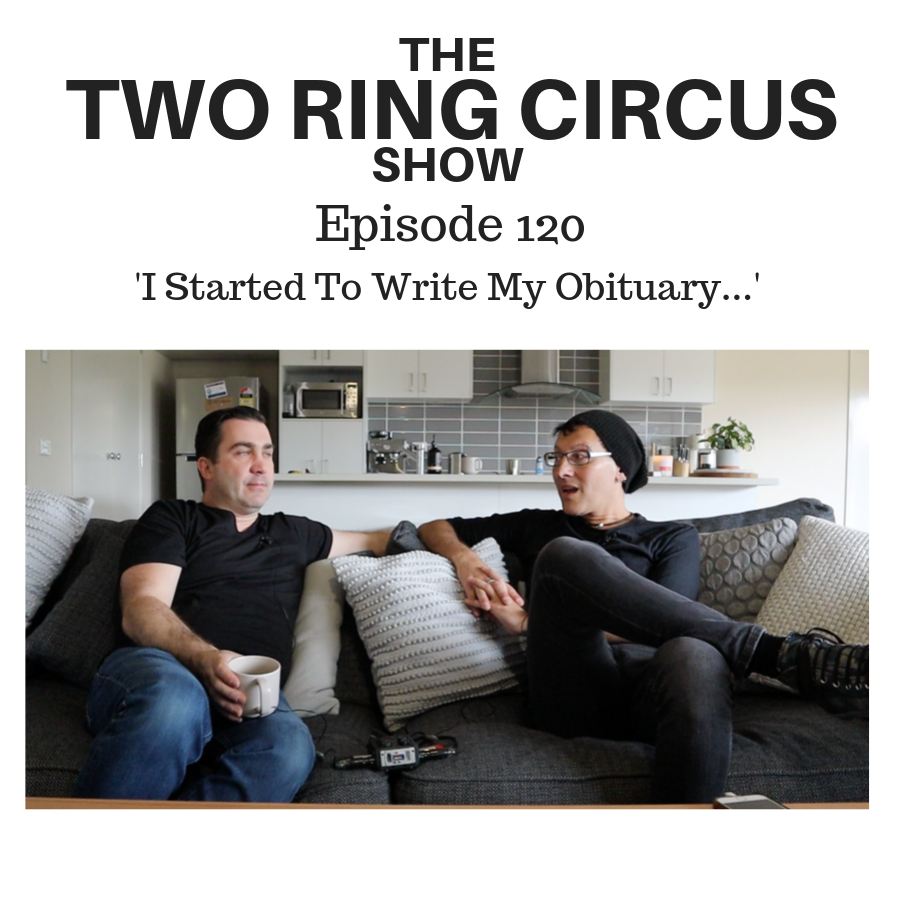 Wherein it's another (very) sloppy start in the new digs, someone rings Matt, Cat rings Dom, and we talk about same-sex marriage.
We discuss Freedom of Choice, how much do roadsigns cost?, cats vs dogs (which are better drivers), and other animals are spoken of at some length.
Also; boat sewage, aeroplanes with no wheels, 99% Invisible, capitalism, Australia Talks survey, impeachment again, Syriana.
And: a Johnny Depp film that DI won't recommend, Joker - not a discussion, how many films we've seen - a recap, Shania Twin.
Plus: MB auditioning for rebels, American/Australian versions, John Cleese, the internet is making us into worse-behaving people, just be nice, DI's puppet wall.
Pig using tools: https://www.nationalgeographic.com.au/animals/pigs-recorded-using-tools-for-the-first-time.aspx
Fatberg: http://www.fatberg.com/
Guerrilla Signage: https://99percentinvisible.org/episode/guerrilla-public-service/
Australia Talks: https://australiatalks.abc.net.au/
www.trcduo.com
www.domitaliano.com
www.mattbradshaw.com
email: podcast@trcduo.com
FB: facebook.com/trcduo
FB: facebook.com/MattyBBradshaw
FB: facebook.com/dom.italiano.7
Instagram: instagram.com/trcduo
Twitter: twitter.com/trcduo