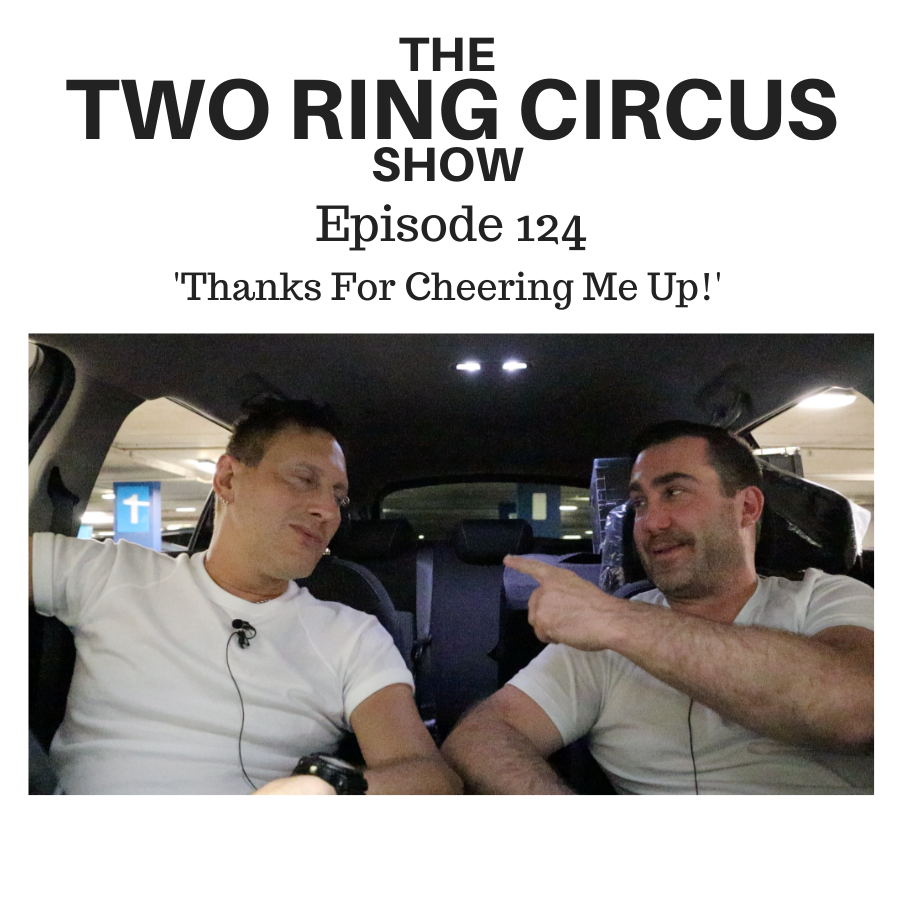 Wherein we are pre-gig on a Friday, and tomorrow is Thunder Storm Asthma Day.
We discuss Wogs Out Of Work (allegedly an arse-face.)
Also; DI's having a messy life/time since holidays, too many things to do, Anxious is as Anxious does.
And: DI's yogurt stain, Kemper fail blues, the difference between Cat5 and Cat6, MB thinks his cat's going bald, have you ever rubbed a sparse animal?
Plus: "The Ráv Thomas Version", Faux F*cks, MB's under the weather with glandular stuff & 36 November gigs (doo dah), "a thing that Matt does", touring musos, triple glazed.  
www.trcduo.com
www.domitaliano.com
www.mattbradshaw.com
email: podcast@trcduo.com
FB: Two Ring Circus
FB: Matt Bradshaw
FB: Dom Italiano
Instagram: instagram.com/trcduo
Twitter: twitter.com/trcduo