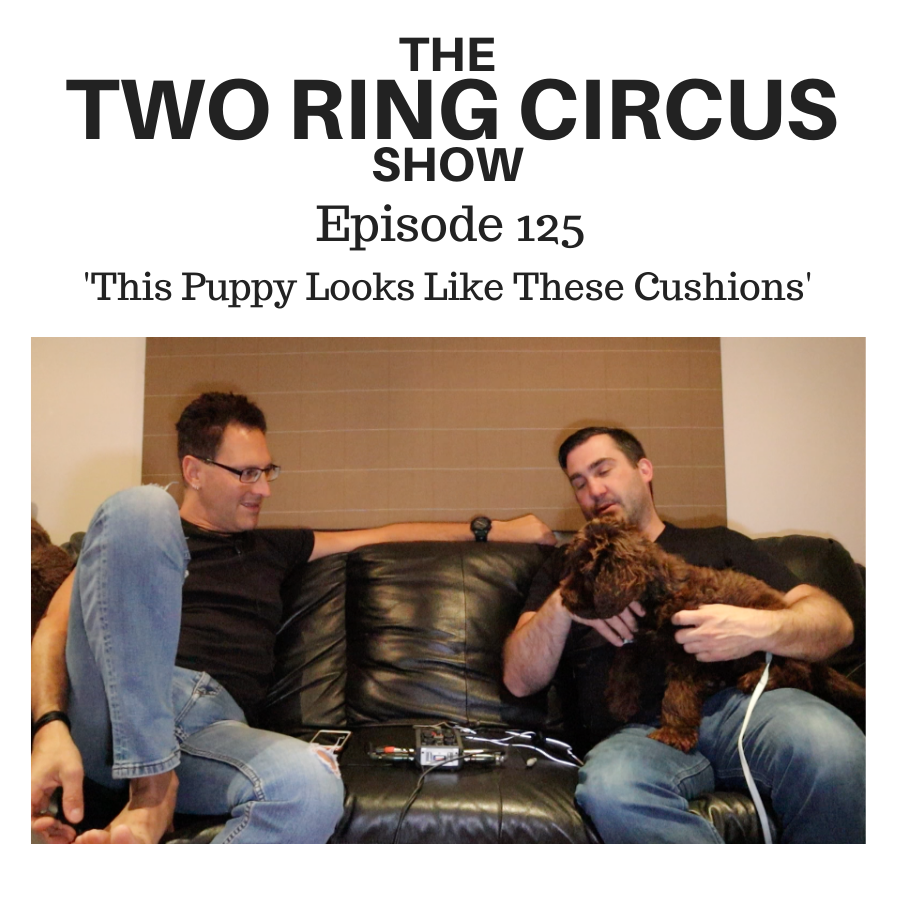 Wherein there's a small brown animal, some giraffe anatomy 101, and some of what Jordi suggested.
We discuss chocolate ice-cream on a stick, Florentines, Rolos vs MilkDuds, MB's illness - doctor conversations.
Also; repairs vs new, Kevin Smith's drug trajectory, a Road Rage story from today.
And: Puppy stories, "you all look alike to me", 20 questions about $81, MB's car has a lock-in, remote vs radio control.
Plus: MB and DI are gross (depending on your perspective), we meet Freddie, schedules are discussed (Hi DanT), Bojack Horseman.
www.trcduo.com
www.domitaliano.com
www.mattbradshaw.com
email: podcast@trcduo.com
FB: facebook.com/trcduo
FB: facebook.com/MattyBBradshaw
FB: facebook.com/dom.italiano.7
Instagram: instagram.com/trcduo
Twitter: twitter.com/trcduo