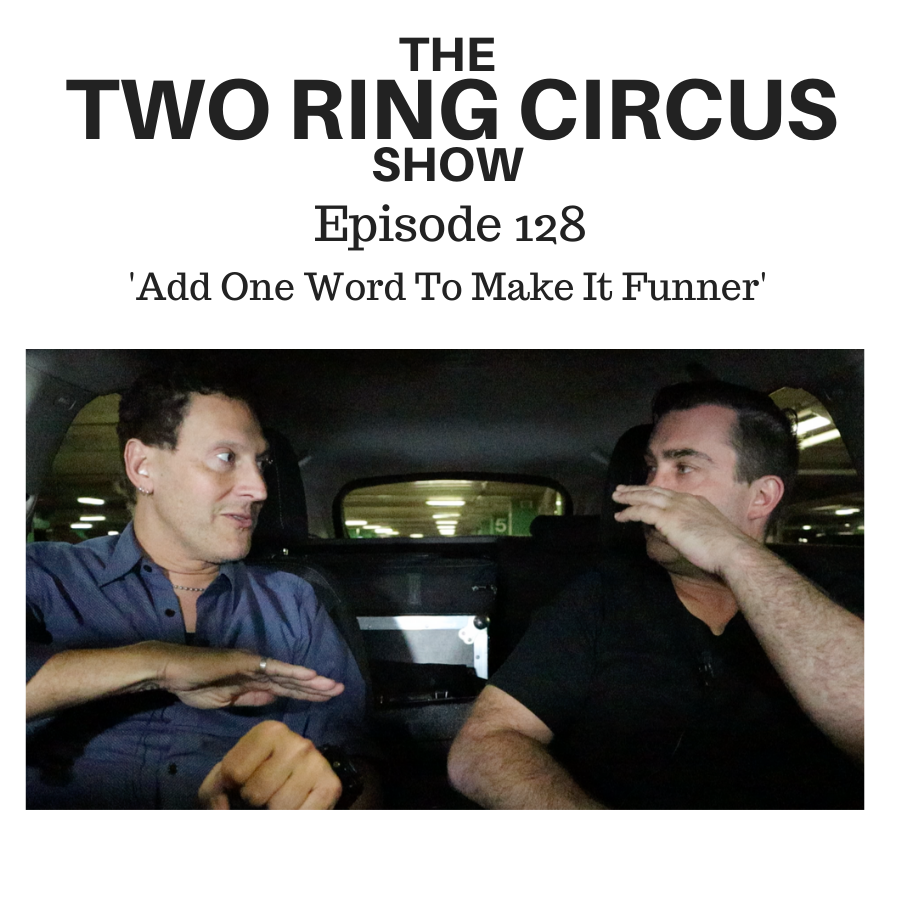 Wherein we are pre-gig in MB's car, talking about who's who's wuzza, Béyonce who?, feminism wins, Vili's pies, DI was in SA (for dinner)
We discuss a polite young man, a hurdy gurdy, driving a piano onstage, Last FM for setlists, Elton John's Zimmer Frame to Heaven.
Also; singers within their range, guitar touch goes first, 'he prayed fletless guitar', Certain Types Of Places (An Accent).
And: We play 'Add One Word To Make It Funner', DI teaches MB about FB, MB buries the lead, Matt Shiny, DI sets up a virtual guitar.
Plus: how we get gigs, life's hard to get up, Tam dictates the length of the show, we do News, DI's Christmas gift ideas, horseradish.
www.trcduo.com
www.domitaliano.com
www.mattbradshaw.com
email: podcast@trcduo.com
FB: facebook.com/trcduo
FB: facebook.com/MattyBBradshaw
FB: facebook.com/dom.italiano.7
Instagram: instagram.com/trcduo
Twitter: twitter.com/trcduo