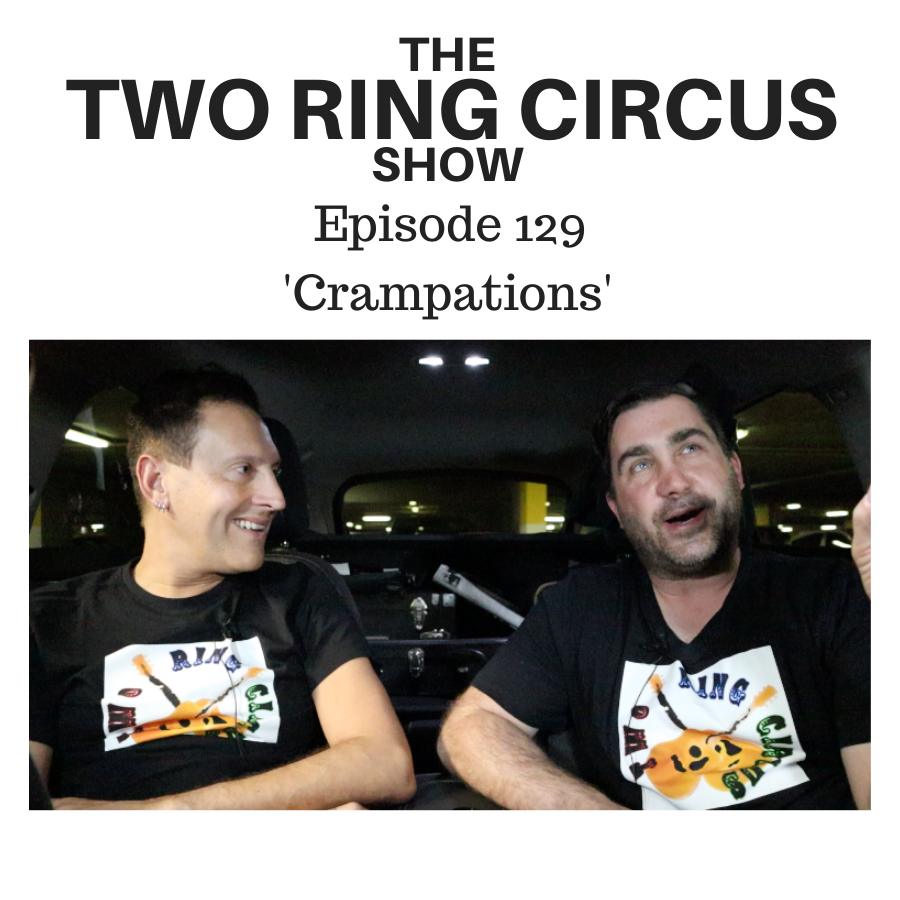 Wherein we are wearing gifted Two Ring Circus t-shirts, there's a weather conversation, and we wonder where the Romans did their carpentry.
We discuss the significance of 130, MB's corn-eating cat, DI's speech impediment, Save It for The Podcast Bradshaw, best Christmas songs, "what's this bit?"
Also; MB goes to a birthday party and has deep conversations, DI hates the concept of "privilege", why we have existential crises, New segment: "First World Problems", MB has a soul-ache, DI shoe-horns in a made up word,
And: Freddie's health issues, "Add One Word to a TV Title", Sex Toys In The City, Seinfeld Schmeinfled, Game of Porcelain Thrones, Doogie Howser MDMA.
Plus: what cool songs don't get played?, stop criticising things (especially if you don't create anything. Jerk.), we fight about the ending of the episode, and whether Hitler was a good artist?, our All Australian Sunday gig (on the 22nd), chocolate spider.
www.trcduo.com
www.domitaliano.com
www.mattbradshaw.com
email: podcast@trcduo.com
FB: facebook.com/trcduo
FB: facebook.com/MattyBBradshaw
FB: facebook.com/dom.italiano.7
Instagram: instagram.com/trcduo
Twitter: twitter.com/trcduo