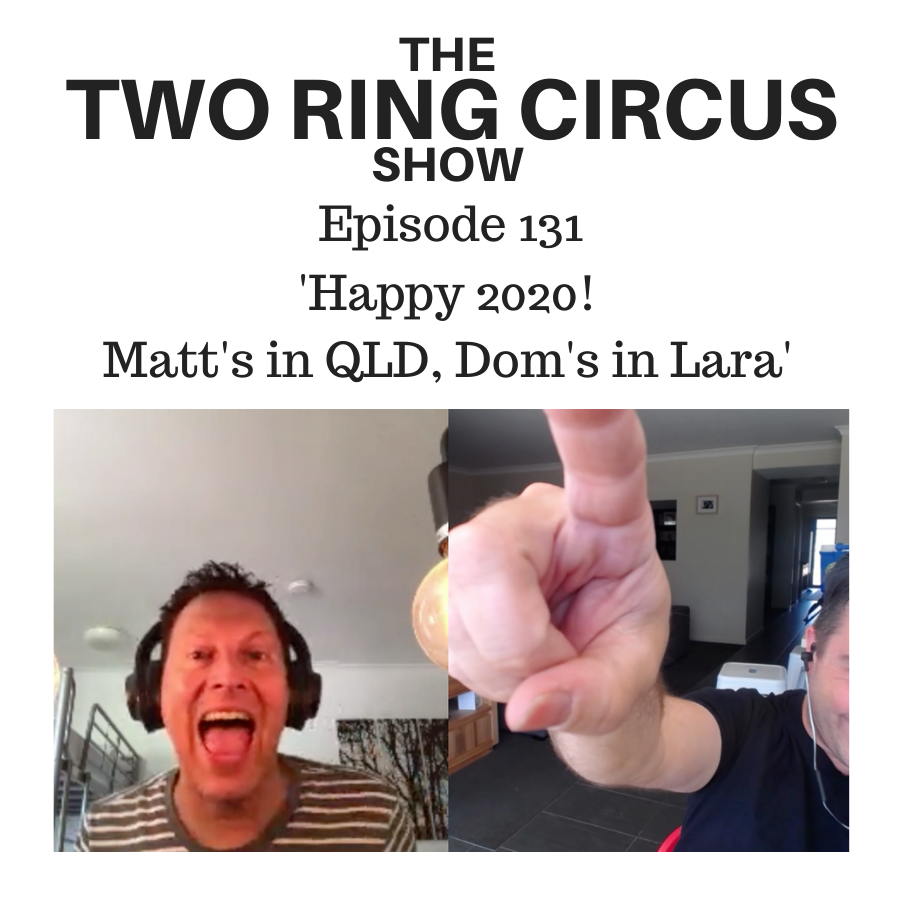 Wherein the set-up is decidedly poor, and we talk about Dom's (wall)hole, knocking down house parts, and puppet shows.
We discuss fruit beginning with "H", our respective NYEs, the trueness of DI's GF, MB's current accom (salubrious), an hostel story, Rebel Wilson - a varied discussion.
Also; the high level of musical talent in Airlie Beach, MB's 2020 plans, Dom's (upcoming) Tamworth (and possibly Navy Seals) experience, a one-child policy joke.
And: basically another "don't be a dick" story, an insecurity talk interrupted by wildlife, DI metaphors and MB's not entirely sure he agrees.
Plus: DI's gonna write a song a week in 2020 (inspirational), is goal-setting the key?
www.trcduo.com
www.domitaliano.com
www.mattbradshaw.com
email: podcast@trcduo.com
FB: Two Ring Circus
FB: Matt Bradshaw
FB: Dom Italiano
Instagram: instagram.com/trcduo
Twitter: twitter.com/trcduo