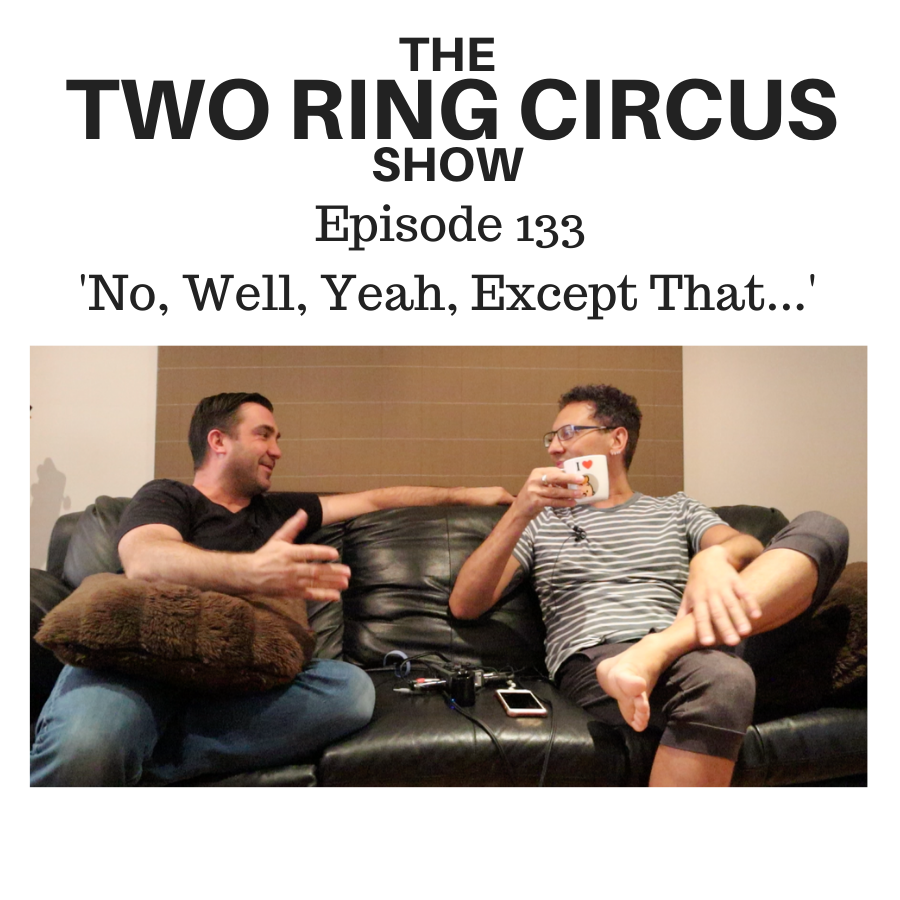 Wherein immediately something awful happens to MB's voice, and Ray Romano steps in.
We discuss things we've already discussed, relationship silence, MB's ideal Monday, being overrun with options, 30% of the stuff DI does doesn't add to his life.
Also; all of a sudden, DI goes back to Tamworth, the WIRF Masquerade Ball - click the link, MB's Insta fail, DI suggests a promo thing, Shotgun is barely a song, Frack & Father Ted.
And: peanuts in my chocolate, a taste of ultimate unboxing, the whys of white dog poos, the point of glasses, DI setting up dog hurdles, rubber band skipping rope.
Plus: we segue into the Orient(al) - ok for salad dressing, not for people; banning words seems extreme, we live in a f*cked up world, the best people for the job get the job(?), Becky sends a message.
www.trcduo.com
www.domitaliano.com
www.mattbradshaw.com
email: podcast@trcduo.com
FB: facebook.com/trcduo
FB: facebook.com/MattyBBradshaw
FB: facebook.com/dom.italiano.7
Instagram: instagram.com/trcduo
Twitter: twitter.com/trcduo