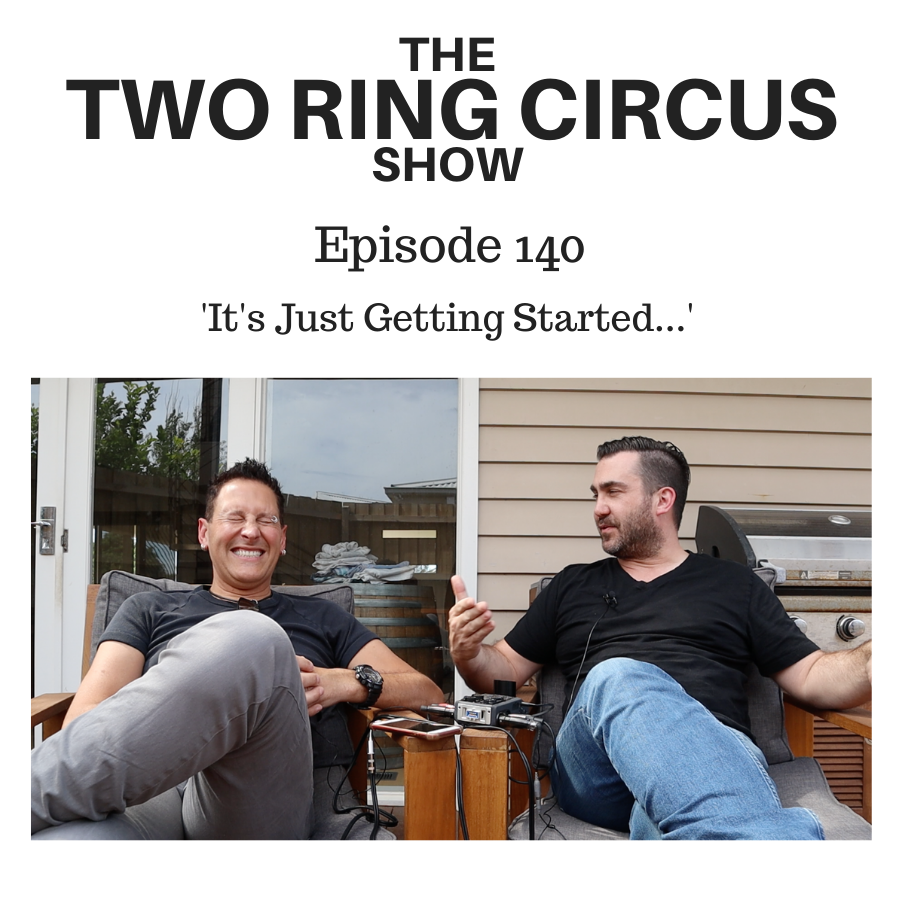 Wherein we are in the outdoors at the studio, MB has a touch of Coronavirus and DI is having a long year.
We discuss (unsurprisingly) Covid-19, DI posits a litigious theory, Shen Yun -There's Always Ways & Means, people are scary (toilet paper), MB is confused by another DI theory, "Pop's Shop".
Also; DI is emotionally intelligent, The Anywheres - Dom & Rosie's new project, MB hasn't yet noticed a gig numbers impact, DI is impressed with MB's optimism.
And: MB gets a figure incorrect, tells a Tassie patient zero story, and goes on a luggage rant; shall we go on a cruise?, Nel & Laura's wedding, DI tells a Happy Tiger Tale.
Plus: DI is brave & MB is insular, DI's 'Finance-ey', poor Stew in hospital (twice) - the show must go on, MB went to Port Arthur, see ya later biscuits.
www.trcduo.com
www.domitaliano.com
www.mattbradshaw.com
email: podcast@trcduo.com
FB: facebook.com/trcduo
FB: facebook.com/MattyBBradshaw
FB: facebook.com/dom.italiano.7
Instagram: instagram.com/trcduo
Twitter: twitter.com/trcduo