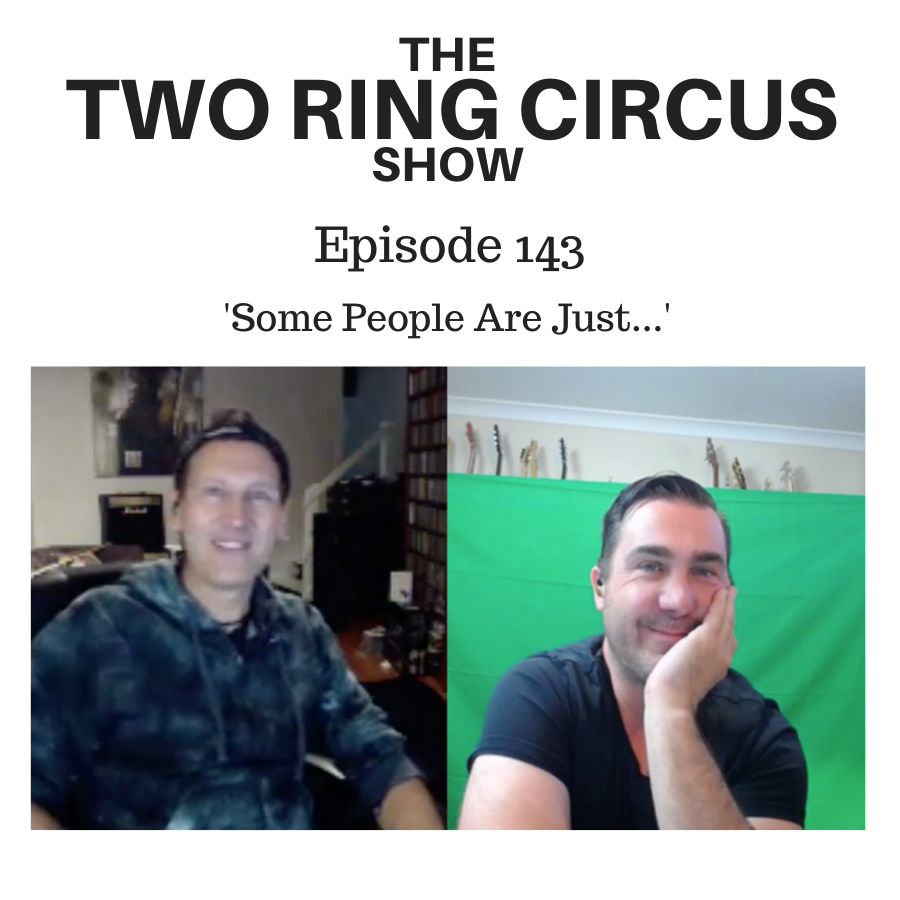 Wherein DI's finally lost count, and MB's back to normal.
We discuss MB achieving Peak Sadness, and how expressing stuff fixes that, DI's warm-up regime, MB GMA, Back to Bacharach, Ezekiel Ox's 24 hour online gig (link below), Justice Being Seen To Be Done and Adults Don't Like To Learn Things, MB perceived as 'just a rock guy'.
Also; Jason McNamara's Famous Friends (link below), higher up the food chain, the nicer peeps is; the biggest store in the world.
And: MB forgets Eng-lish, Watch Party or Share, different content for each page, Twitter Y or N?, DI has new peeps on board.
Plus: MB has a down time 'cos he's a fragile little bugger, DI be's lovely (as usual), positive feedback.
_______________________________________
Ezekiel Ox's 24 Hour Self Isolation Variety Pandemic: https://www.facebook.com/events/148885059774820/
LIVE Streams with Famous Friends by Jason McNamara: LIVE Streams with Famous Friends by Jason McNamara
_______________________________________
Patreon.com/DomItaliano
Patreon.com/MattBradshaw
_______________________________________
www.trcduo.com
www.domitaliano.com
www.mattbradshaw.com
email: podcast@trcduo.com
FB: Two Ring Circus
FB: Matt Bradshaw
FB: Dom Italiano
Instagram: instagram.com/trcduo
Twitter: twitter.com/trcduo