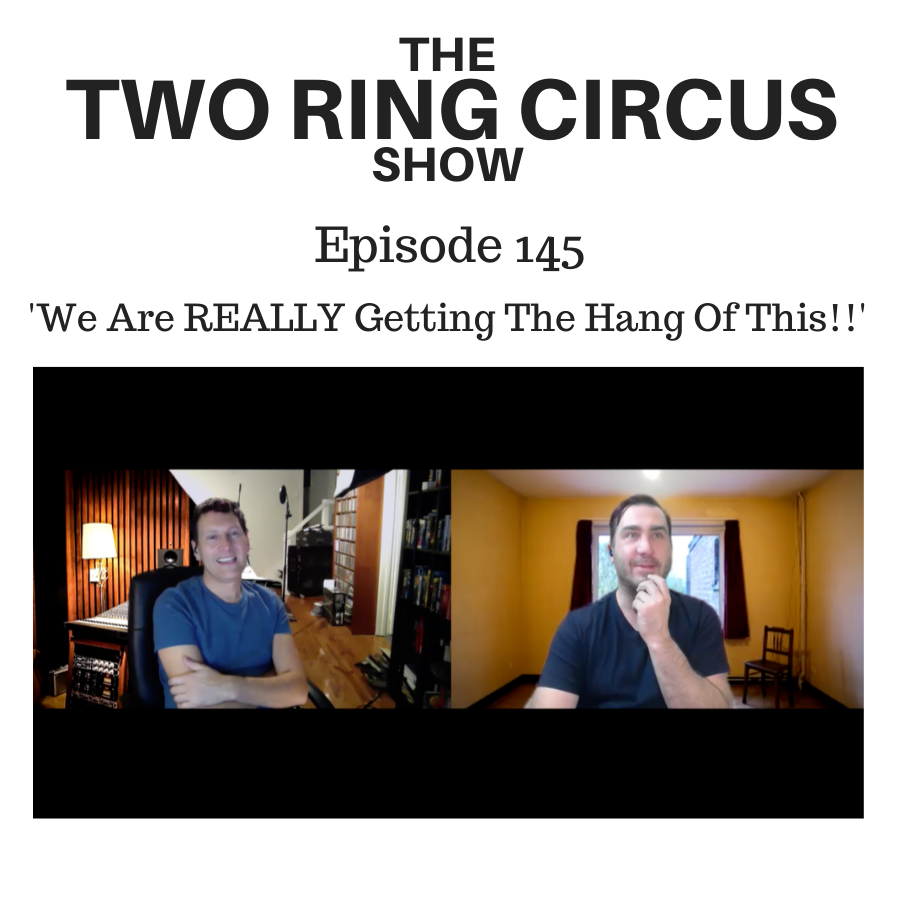 Wherein we are Zoom-ing, and MB's out of beer.
We discuss our salubrious surroundings, chair-balancing, Rebel cast-members and All-stars, teamwork, DI posits a circus theory (that isn't about us)
Also; DI bags a bargain, earhole pockets, a Japanese prediction, DI is struggling in family areas, white gaffa fail, news was good for a while, MB's disappearing jeans, getting our heads around tech.
And: DI compartmentalising his self-improvement, MB's immediate future plans, My Space(?!), green screen shenanigans, mute your mic in Zoom meetings, Virtual Pub.
Plus: DI (not) on a rant, maybe this occasion can actually be catalyst for societal change, DI heads off to make juice.
_______________________________________
Patreon.com/DomItaliano
Patreon.com/MattBradshaw
_______________________________________
www.trcduo.com
www.domitaliano.com
www.mattbradshaw.com
email: podcast@trcduo.com
FB: Two Ring Circus
FB: Matt Bradshaw
FB: Dom Italiano
Instagram: instagram.com/trcduo
Twitter: twitter.com/trcduo