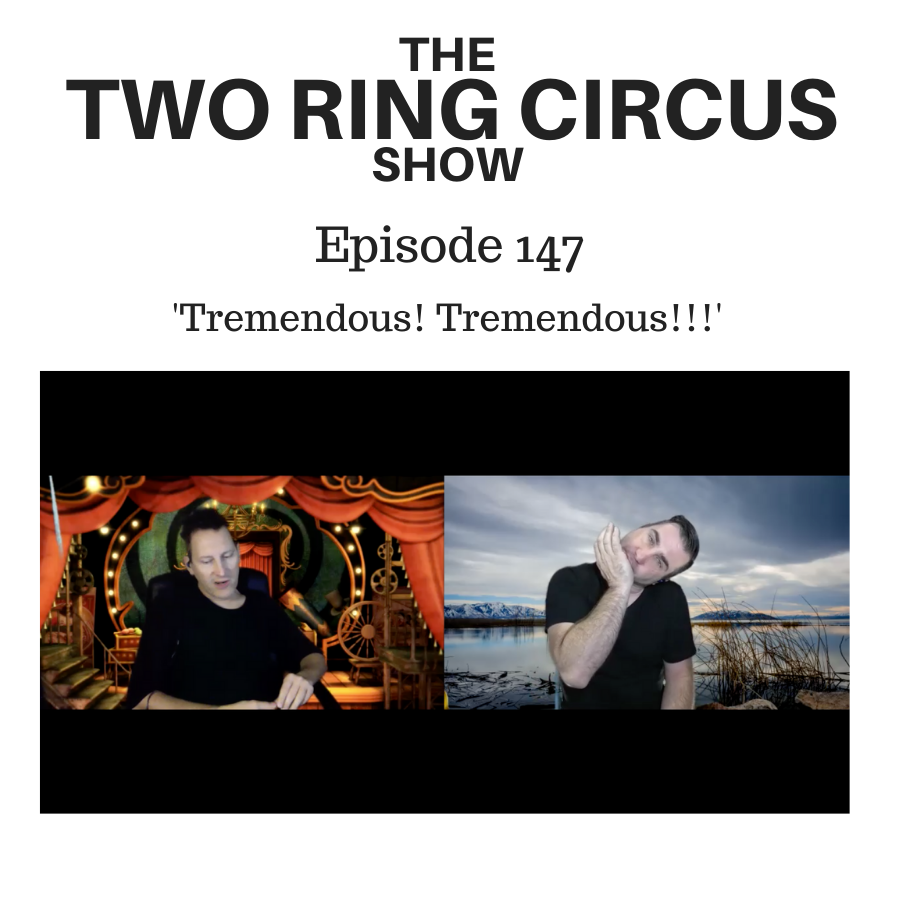 Wherein MB can't remember the last time he went on a date, we talk about "The Date Hat".
We discuss travelling solo - how it relates to long hair, cultural differences, and playing guitar; DI tells us some rules, "All Fun & Games with Ráv Thomas", "The Coolroom" - a promo spot (MB recorded an episode).
Also; Jokes from the 70s, speech impediments for comic effect, Donald Trump (high as a kite), DI is Busy As, how long is this going to last?, DI is rude about KISS, gyms.
And: How we do our stuff, song requests, James Sidebottom - ledge, reading the room, be polite in the Comments section, why we're doing the live-streams.
Plus: the Long Dumb Road, DI embarks upon his online teaching career, we discuss our songwriting, Aaron Laguda - another ledge.
_______________________________________
Patreon.com/DomItaliano
Patreon.com/MattBradshaw
_______________________________________
www.trcduo.com
www.domitaliano.com
www.mattbradshaw.com
email: podcast@trcduo.com
FB: @Two Ring Circus
FB: @MattyBBradshaw
FB: @Dom Italiano Music
Instagram: instagram.com/trcduo
Twitter: twitter.com/trcduo