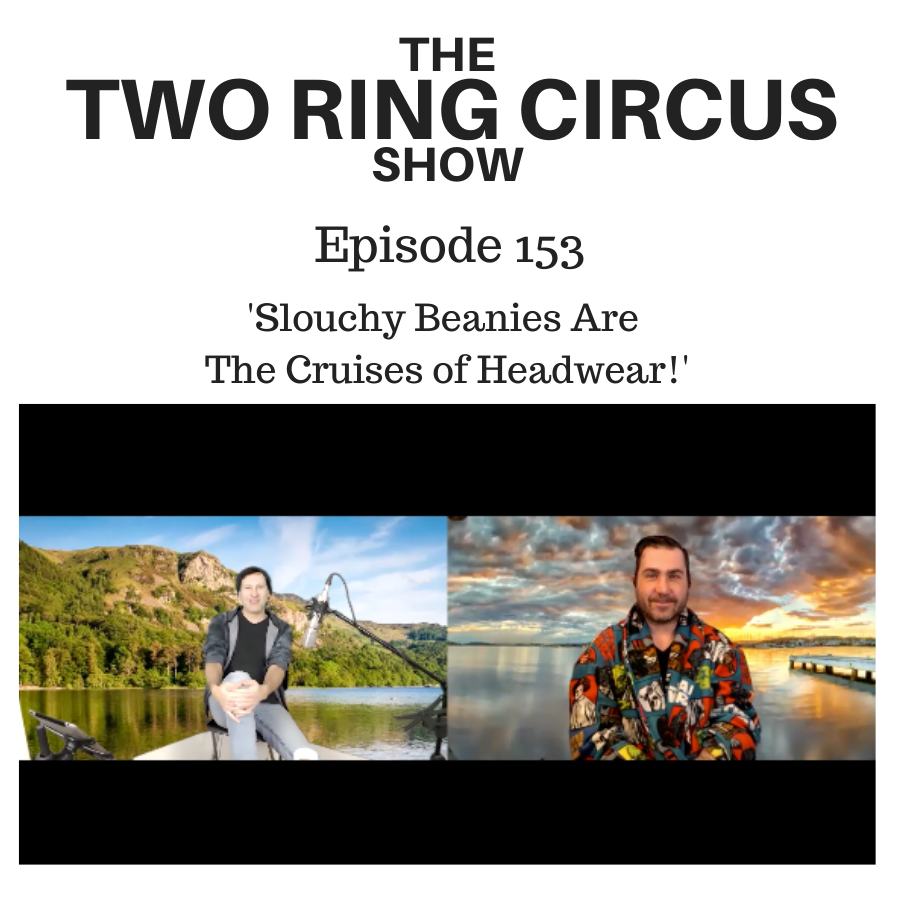 Wherein there's almost immediately a Benny Hill and a Sexy R2D2.
We discuss songwriting philosophies, too hot for polar fleece, The Devil Next Door - a synopsis.
Also; online breakdowns - our experiences, MB requires 24 hours, Wang Out Wednesday, James is a quitter, TRC aeroplane irresponsibility, resurrecting Apple Photos and DI refuses vociferously.
And: cruise ship bookings, Bill Burr, DI's holiday agenda, DI's views on functionless clothing, "know any good songs?"
Plus: song creation/performance, DI's messages of support, self-awareness, MB sees everything in inches, we don't have time, MB as Kid Rock (ok?), give me the guide book!, big body, tiny head.
The Devil Next Door: https://www.imdb.com/title/tt11165002/
_______________________________________
Patreon.com/DomItaliano
Patreon.com/MattBradshaw
_______________________________________
www.domitaliano.com
www.mattbradshaw.com
email: podcast@trcduo.com
FB: @Two Ring Circus
FB: @MattyBBradshaw
FB: @Dom Italiano Music
Instagram: instagram.com/trcduo
Twitter: twitter.com/trcduo