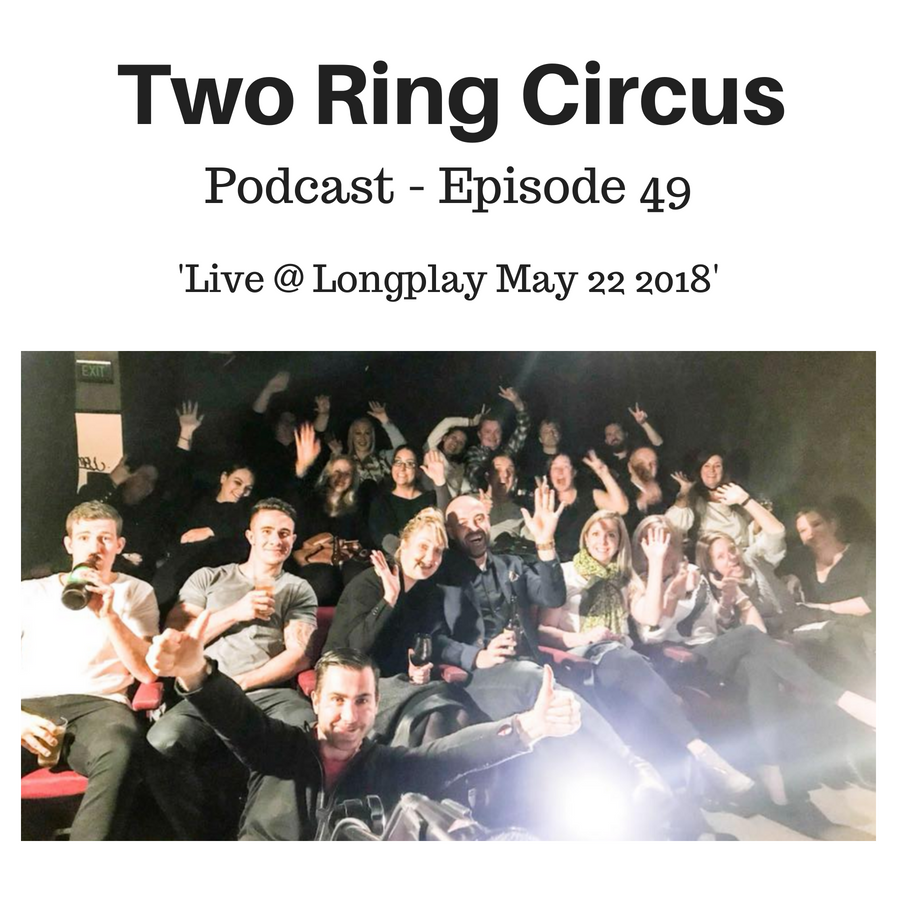 Wherein we discuss ponchos, Bill Cosby, not rehearsing, where's the second bottle? 
We discuss late night dog-walking, what pet would you have?, Matt likes anything that spits, Matt's hyper-thyroidal Best Gift Ever (medicine vs health).
Also; Llamas are guard dogs for sheep, the Royal Wedding, Pharkle, Matt's Nazi story, child- (aka Dom-)sized urinals, first ever job (Matt deliberately didn't do the gag!), who's more gross ("what happened in here?")
And: that plane's got no wheels, Matt's Creed story, Yanni, it's always one step closer to the end, www.ionlylikethingsthatspit.com, 
Plus: confirmation bias, 'foutrage', a-llama-ing the audience, Matt's auntie story, Dom's grandma story, "if it wasn't for the war we wouldn't be here".
"Charlie's Getting Married": https://www.youtube.com/watch?v=2xJdapCe0-M
www.trcduo.com
www.domitaliano.com
www.mattbradshaw.com
email: podcast@trcduo.com
FB: facebook.com/trcduo
FB: facebook.com/MattyBBradshaw
FB: facebook.com/dom.italiano.7
Instagram: instagram.com/trcduo
Twitter: twitter.com/trcduo