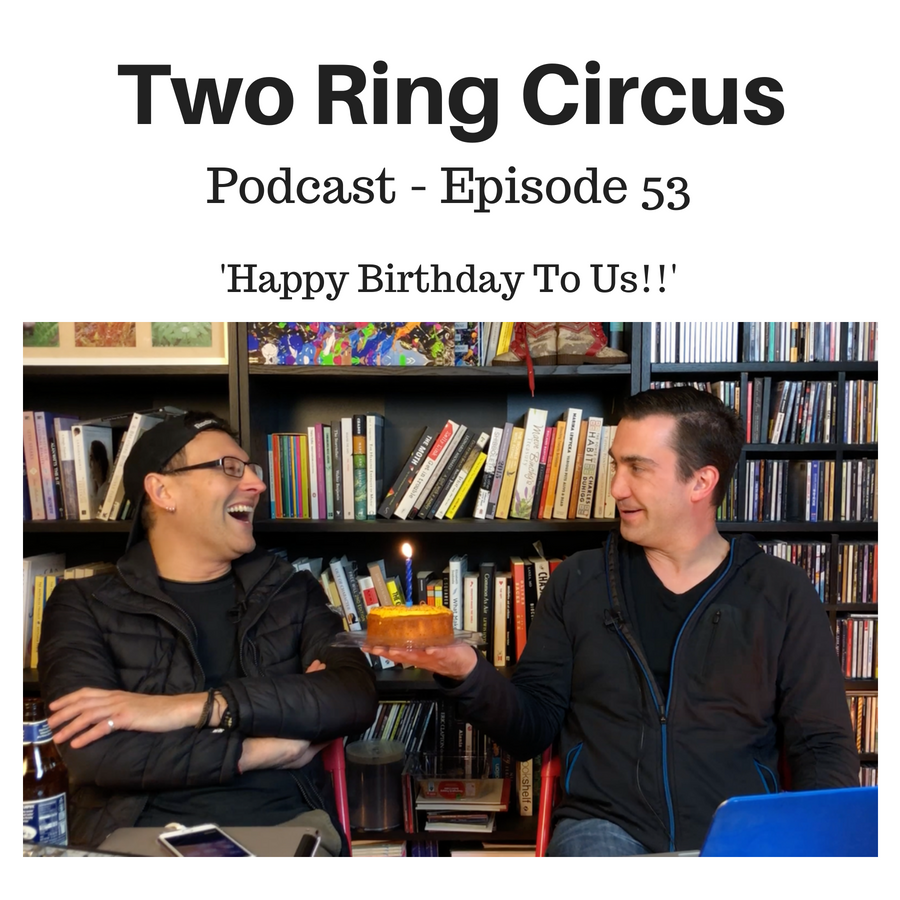 Wherein, we celebrate the TRC podcast one year anniversary, we discuss the potential effect of poppy seeds on drug-driving, and we think about icing on your box, and Matt unwraps a (mis-spelled and long-awaited) Dom Italiano EP pledge gift.
We discuss the FB live gig we did only moments before this podcast recording, and we answer some listener questions.
Also; Dom's favourite song is I Wanna Dance With Somebody(!), our favourite songs to sing, being wedding singers, The White Tree, Going In Feet First Isn't Very Clever.
And: The original gig we're doing next month, what function does song-writing have in our lives?, how Matt deals with the chaos in his brain, and accidentally adequately displays his current state of mind.
Plus: Sam Brown, MoMA, Tom Jones, Craig McLachlan's stiletto up your @rse, Matt went to bed at 3am, Dom recommends a film or two, Jack Black is a serious actor, "reviewers", Blade Runner 1 and 2049, who owns the Blu-Ray of Two Guns?, a Rhys update, Matt's Cat's back in situ, the Sydney garbageman with the Jigsaw mask.
Sam Brown: https://www.facebook.com/MsSamBrownSinger/
Hell or High Water: https://www.imdb.com/title/tt2582782/
Wind River: https://www.imdb.com/title/tt5362988/
Sicario: https://www.imdb.com/title/tt3397884/
www.trcduo.com
www.domitaliano.com
www.mattbradshaw.com
email: podcast@trcduo.com
FB: facebook.com/trcduo
FB: facebook.com/MattyBBradshaw
FB: facebook.com/dom.italiano.7
Instagram: instagram.com/trcduo
Twitter: twitter.com/trcduo