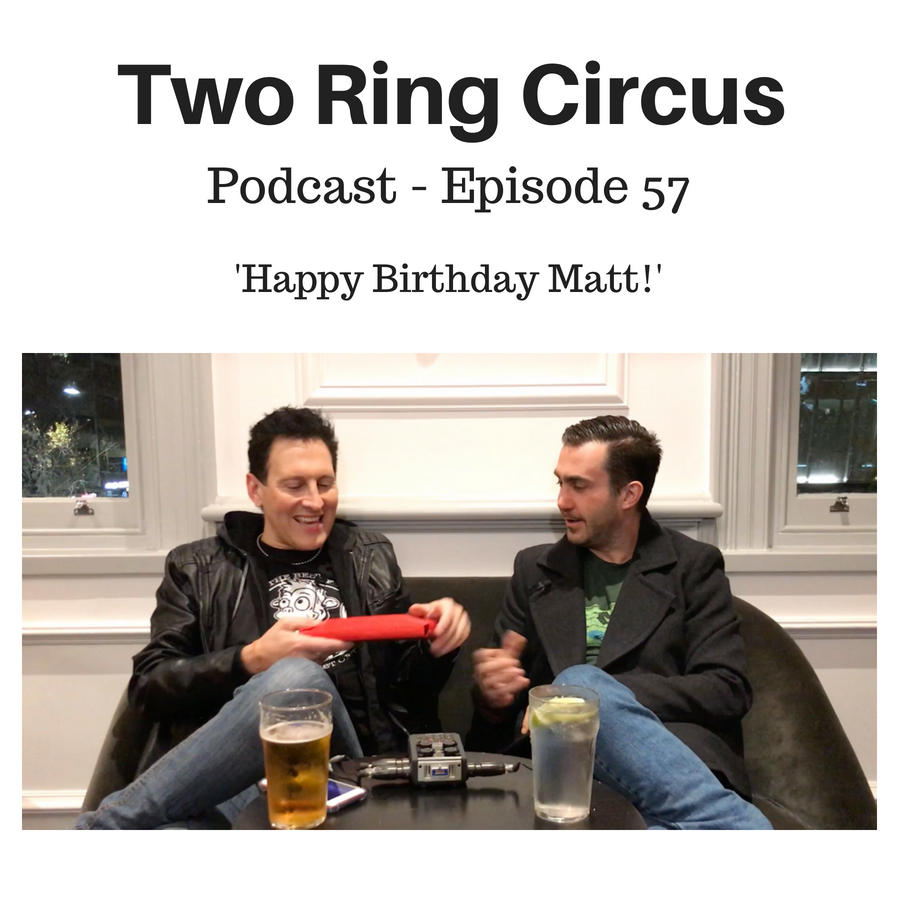 Wherein Matt unwraps birthday gifts from Dom, and we play a game of Cat Puns.
We discuss why soccer hooligans exist, does anyone play board games correctly?, the 27 Club, famous people born the same day as Matt.
 
Also; Dom doesn't know anything about pop culture, why Matt is disappointed with Real Crime podcasts, it's hard to pronounce things incorrectly, porn parody film names.
 
And: Murder Mystery night preparation (Matt gets it wrong), why do we like True Crime stories?, Stritsky And The Other One, TV shows Matt's parents didn't like.
Plus: Dom buys a meat grinder, "it's the best safest time to be alive", Dom's hiding in plain sight (you heard it here first), Sean Dommery drops in, Bill Maher discussion, the Left is hurting itself, TC Electronics, Why It's Called The Present.
No! The Power of Disagreement in a World that Wants to Get Along: https://www.booktopia.com.au/no--charlan-nemeth/prod9781786490247.html
www.trcduo.com
www.domitaliano.com
www.mattbradshaw.com
email: podcast@trcduo.com
FB: facebook.com/trcduo
FB: facebook.com/MattyBBradshaw
FB: facebook.com/dom.italiano.7
Instagram: instagram.com/trcduo
Twitter: twitter.com/trcduo