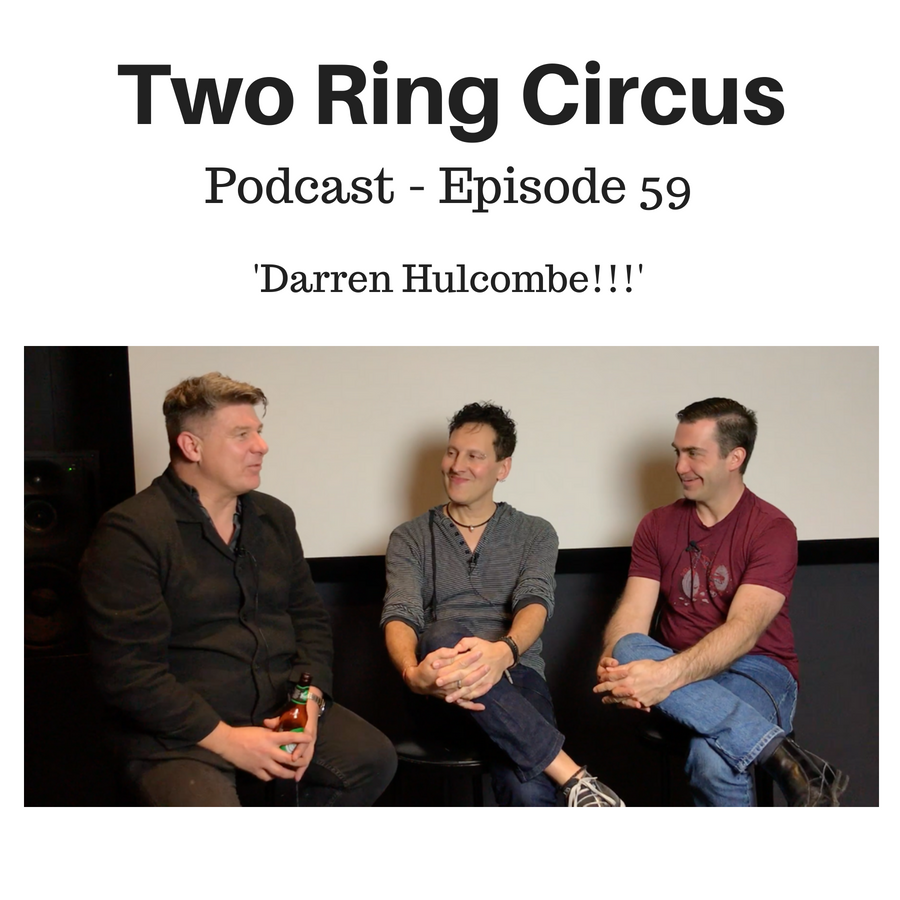 Wherein ALL of our Hello's are missing, and the intro sounds bizarre (no mono, no mono!), and we are at SAE - the School of Audio Engineering, with our very good and immensely talented friend Darren Hulcombe.
We discuss "TILEs" - bit stalker-y (possibly), Dom's dad always knows where Dom's mum is - bit creepy (probably), SkyScanner, Dom's (Matt's) waxing stories.
 
Also; Darren Hulcombe is our very special guest - we speak with him about his journey from muso's son, to learning muso, to teaching muso, to worldwide travelling muso, to original music muso, to audio engineering student, to audio engineering lecturer.
 
And: email, marriage, Hotmail addresses, Actual Echo (a tribute show), being in the right place at the right AND being prepared (also "don't be a dick EVER").
Plus: Pip doesn't like peanuts, EDMA, a four minute song recorded in four minutes, we geek out for a moment, and Darren wraps up by talking about the future.
SAE: https://sae.edu.au/campuses/melbourne/
Find Darren:
on LinkedIn: https://www.linkedin.com/in/darrenhulcombe/
and at his website: http://honeycombeproductions.com.au
www.trcduo.com
www.domitaliano.com
www.mattbradshaw.com
email: podcast@trcduo.com
FB: facebook.com/trcduo
FB: facebook.com/MattyBBradshaw
FB: facebook.com/dom.italiano.7
Instagram: instagram.com/trcduo
Twitter: twitter.com/trcduo