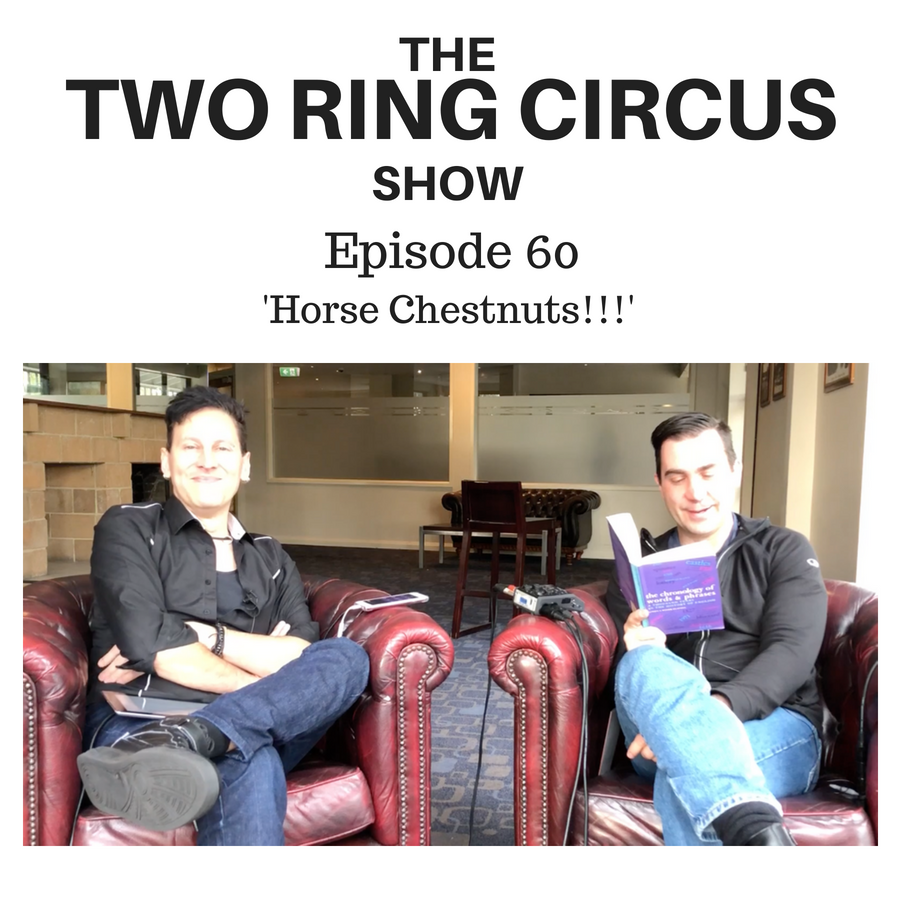 Wherein Dom passes water (to Matt), we are upstairs at The Anglers Tavern, and Matt dresses as The Riddler.
We discuss Matt's outrageous "freeway" toll bill, Saturday's the worst day to drive in Melbourne, road safety vs revenue-raising, an 11-digit mobile number, birthdate mobile numbers(!), and Dom knows Matt's mobile number.
 
Also; organ donor (yes or no?), "donating" sperm, hereditary illnesses, Matt is a Modern Western Human Being, we workshop an "80's Lyrics Play", on what side of the bed do you sleep?, Dom's half-written a sad song, Caramel M&M's.
 
And: Our new segment - Etymology; in this, we talk about 'chestnuts', 'lotteries' and 'candy'.
Plus: Dr Dom - how long should we hang out with pain?; Dom has an anaphylactic reaction to 'something', Dom gets some customer service, we SPRUIK OUR MURDER MYSTERY NIGHT ON AUGUST 13th, and we learn the origin of Dom's "Salada Biscuits" sign off.
Zucchero - https://en.wikipedia.org/wiki/Zucchero_Fornaciari
www.trcduo.com
www.domitaliano.com
www.mattbradshaw.com
email: podcast@trcduo.com
FB: facebook.com/trcduo
FB: facebook.com/MattyBBradshaw
FB: facebook.com/dom.italiano.7
Instagram: instagram.com/trcduo
Twitter: twitter.com/trcduo