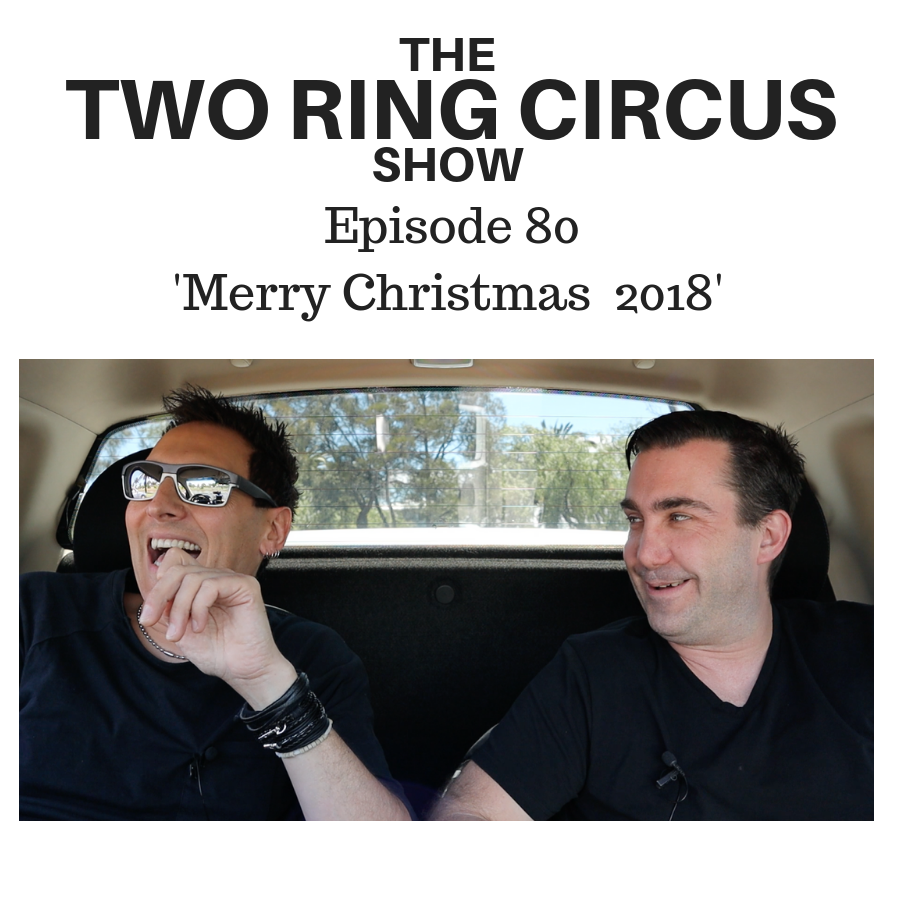 Wherein it is a Christmas car-versation!, we chat gifts, MB does the drip on his cat, DI does not.
We discuss relationship weight gain, DI slips "carnivore" into the convo, then talks about his QLD holiday (incl. Jammin' Cream and glassware rant).
Also; are flights ever on time?, starting a family in one's car, ejector seats, we aren't rude when we drink, DI rants about government punitive measures.
And: MB does online shopping, DI can't deal with extraneous noise in any form, taxation talk (there's winking involved).
Plus: We begin to wrap up, MB says he has more to say, DI usurps the moment, how to make metro street, All I Want For Christmas Is You, MB's lush log.
The INSIDEZERO reunion gig on January 5 2019: https://www.facebook.com/events/300726474114517/
Whigfield: https://www.youtube.com/watch?v=fphjh7m5flA
www.trcduo.com
www.domitaliano.com
www.mattbradshaw.com
email: podcast@trcduo.com
FB: facebook.com/trcduo
FB: facebook.com/MattyBBradshaw
FB: facebook.com/dom.italiano.7
Instagram: instagram.com/trcduo
Twitter: twitter.com/trcduo