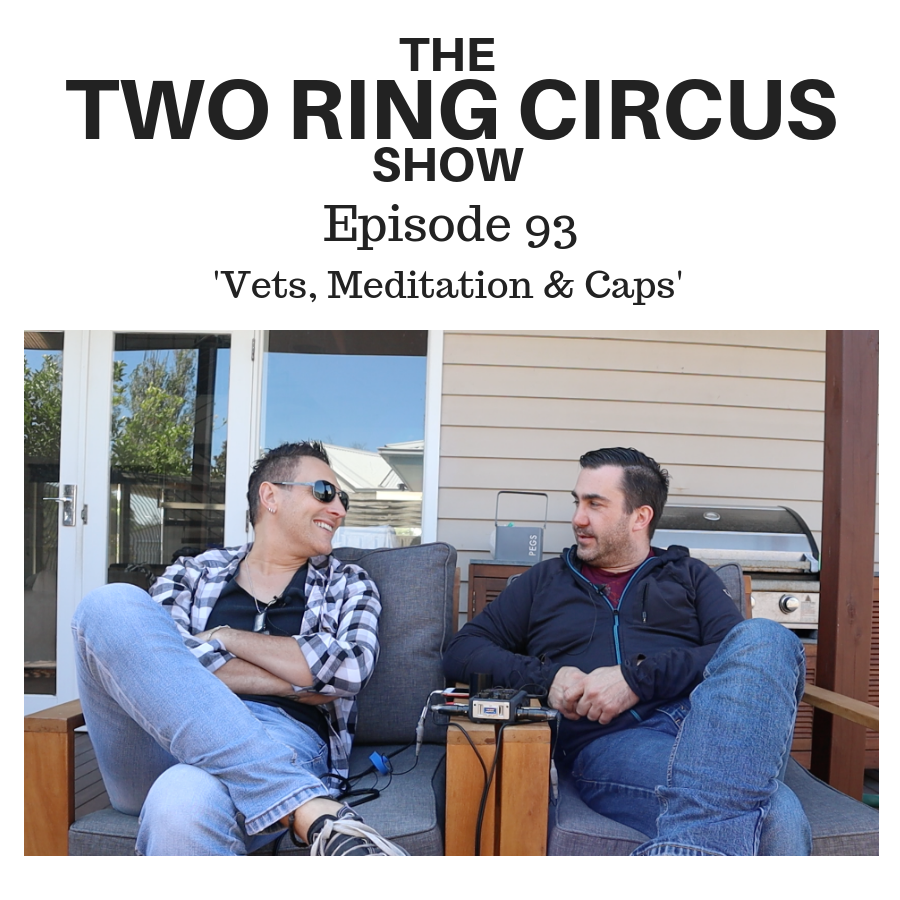 Wherein we are in the backyard at Damian Cafarella's recording studio.
We discuss acronyms, cat illness, guitar solos, The (John) Hurt Party, cake face.
Also; MB goes for a float, tells of his experience; DI understands precisely why MB didn't get a lot from it, the Haircut analogy and the Vertical Snail analogy.
And: MB talks of his new friend Isabella Knight, evidently MB was always emotional, DI posits an theory.
Plus: good conversation necessarily provokes more questions, DI plans a MB visitation, the 6 night 4 night jobby, sans pants drivage; thongs and baseball caps, a DI diatribe.
Why won't you apologise? https://www.forbes.com/sites/kathycaprino/2017/01/12/why-wont-you-apologize-relationship-expert-harriet-lerner-teaches-us-how/#36f392d04172
The Low Tox Fox: https://thelowtoxfox.com.au/
https://worldsgreatestshave.com/
www.trcduo.com
www.domitaliano.com
www.mattbradshaw.com
email: podcast@trcduo.com
FB: facebook.com/trcduo
FB: facebook.com/MattyBBradshaw
FB: facebook.com/dom.italiano.7
Instagram: instagram.com/trcduo
Twitter: twitter.com/trcduo