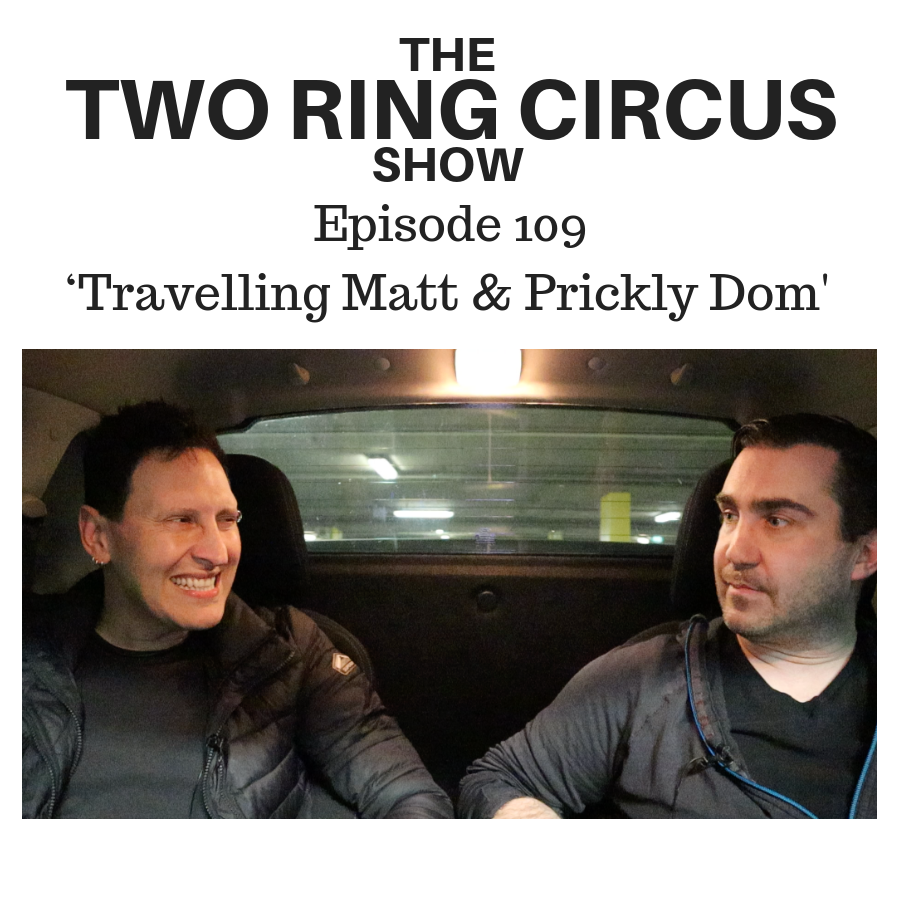 Wherein DI noises off about (bad) language, MB chats about heading o/s, a dick is a foot, and messages in bottles.
We discuss "climate change", carbon offset, DI's rounded edges, who's pricklier?
Also; geographic context of the c-bomb, really? REALLY?, we have a disagreement about how people express themselves.
And: apparently we should be more funny, 'Dom's Gadgets', MB sighs heavily.
Plus: Tan or Tanned, working out our schedule, scripting the podcast, DI the gift guy, The Truth podcast, g-reinforcements.
www.trcduo.com
www.domitaliano.com
www.mattbradshaw.com
email: podcast@trcduo.com
FB: Two Ring Circus
FB: Matt Bradshaw
FB: Dom Italiano
Instagram: instagram.com/trcduo
Twitter: twitter.com/trcduo