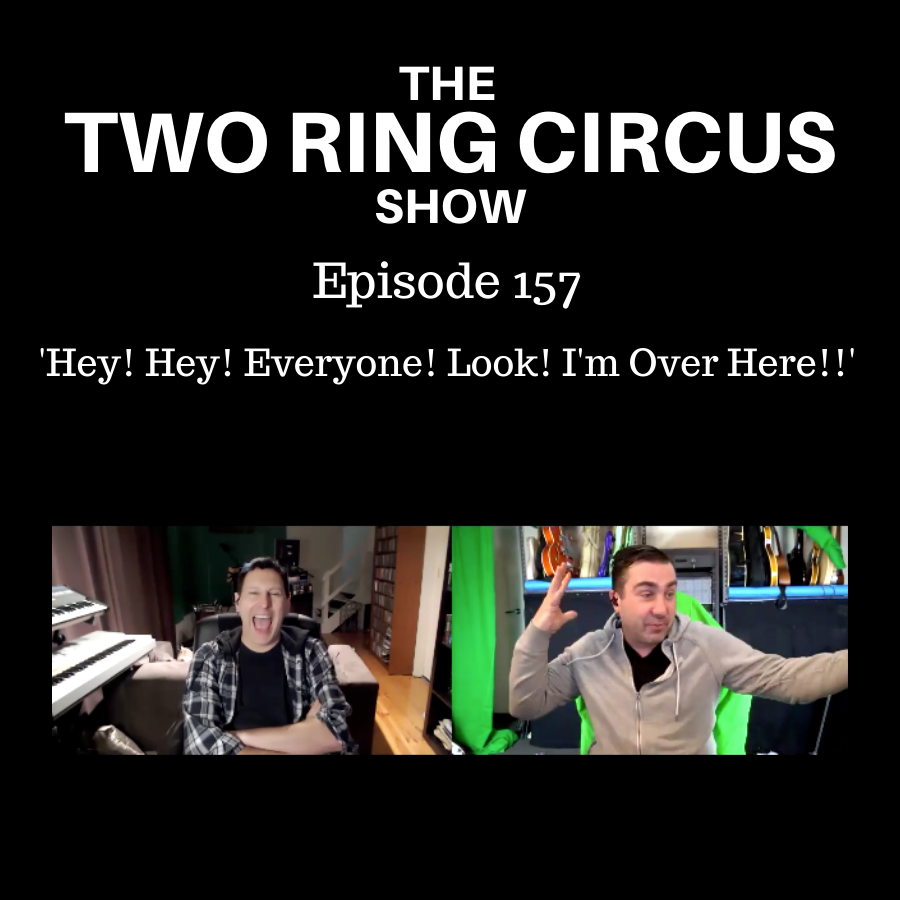 Wherein it's another big one, and MB is confused about the world of podcast recording.
We discuss (lucky & grateful) MB's iso-birthday weekend, DI wants quiet birthday time, why MB won't organise his own stuff (feels awkward about other people doing it too), what motivates us, frigates, bands are hard when you're an adult, DI's means to an end, Mr Big was Billy's, Shy Boy.
Also; Irwin Thomas in a basement, Brett Garsed, John Farnham, worldwide success (thwarted), DI says RAD, dance scenes in movies, where's the "1"?, DI's bed routine - no pyjamas, too much dog anus (and surfeit of genitalia), Harvey getting dressed, Scritchie's birth certificate.
And: weird FB friend requests, DI culling, distracted by The Comments, MB feeling bad about deleting a friend request - DI assists, stalkers turning nasty, Chuck Berry off-stage.
Plus: DI's in a songwriting situation, we discuss songwriting (surprise!), who thinks they're being clever?, mitosis, placeholder lyrics, Only Yoooooooou, managing staff as a songwriting metaphor, "Two Aces" and "Doggy", DI goes blue.
_______________________________________
Patreon.com/DomItaliano
Patreon.com/MattBradshaw
_______________________________________
www.domitaliano.com
www.mattbradshaw.com
email: podcast@trcduo.com
FB: @Two Ring Circus
FB: @MattyBBradshaw
FB: @Dom Italiano Music
Instagram: instagram.com/trcduo
Twitter: twitter.com/trcduo