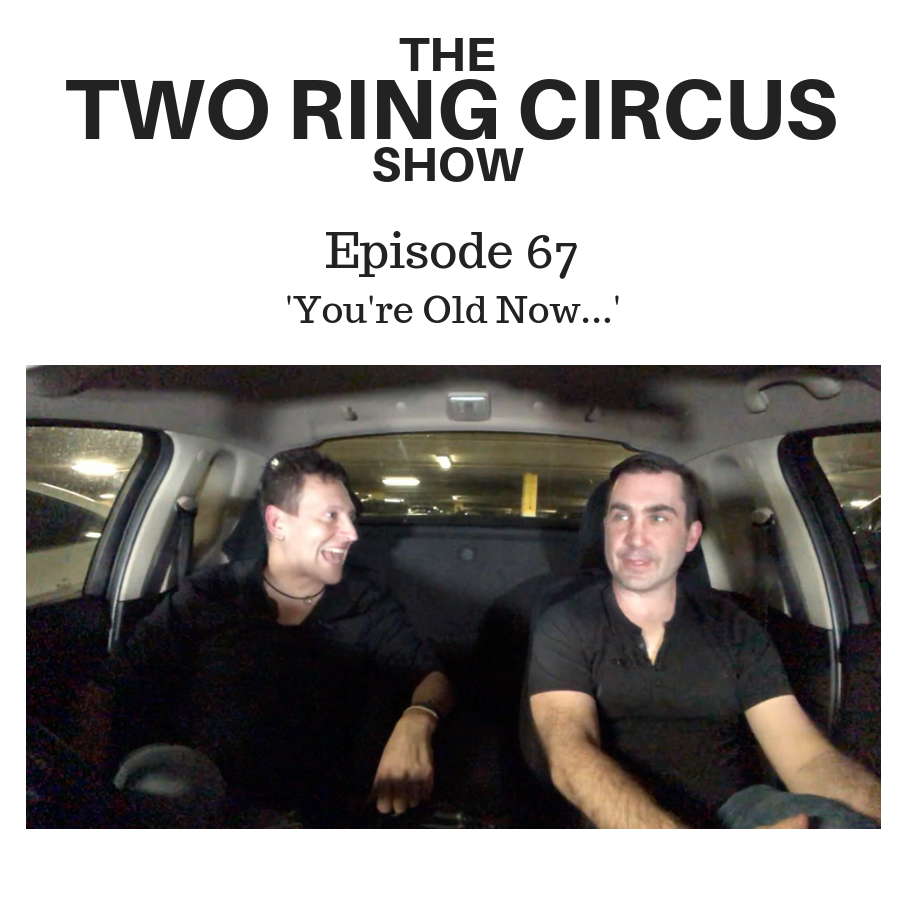 Wherein we get professional, discuss The Footy Show, fluffers, some maths.
We discuss The Hire Car story (ptII), life's busy, getting testy at gigs, Father Ted references, English muffins & crumpets, a joke from the 70s.
Also; salt is the key to everything good, comfort food (but not the way you think), doing the thing that's in front of you, born to be my uncle.
And: Dom's Wild Animal Switch, it's nearly Cocktober, brother Alex the roadie, Dom does some rhyming, meerkittens, GBGC, "everybody out of the pool", never and always.
Plus: germs, gland sanitiser, Mike and Dave Need Wedding Dates while drunk on a plane to Bali, Dom uses "real" words for his "junk", minty shower gel, Matt's upcoming holiday to BHP Billiton, Rhys Lett's benefit event on October 6th, Bacon Number, Dom's new project, Simon Imrei.
www.trcduo.com
www.domitaliano.com
www.mattbradshaw.com
email: podcast@trcduo.com
FB: facebook.com/trcduo
FB: facebook.com/MattyBBradshaw
FB: facebook.com/dom.italiano.7
Instagram: instagram.com/trcduo
Twitter: twitter.com/trcduo