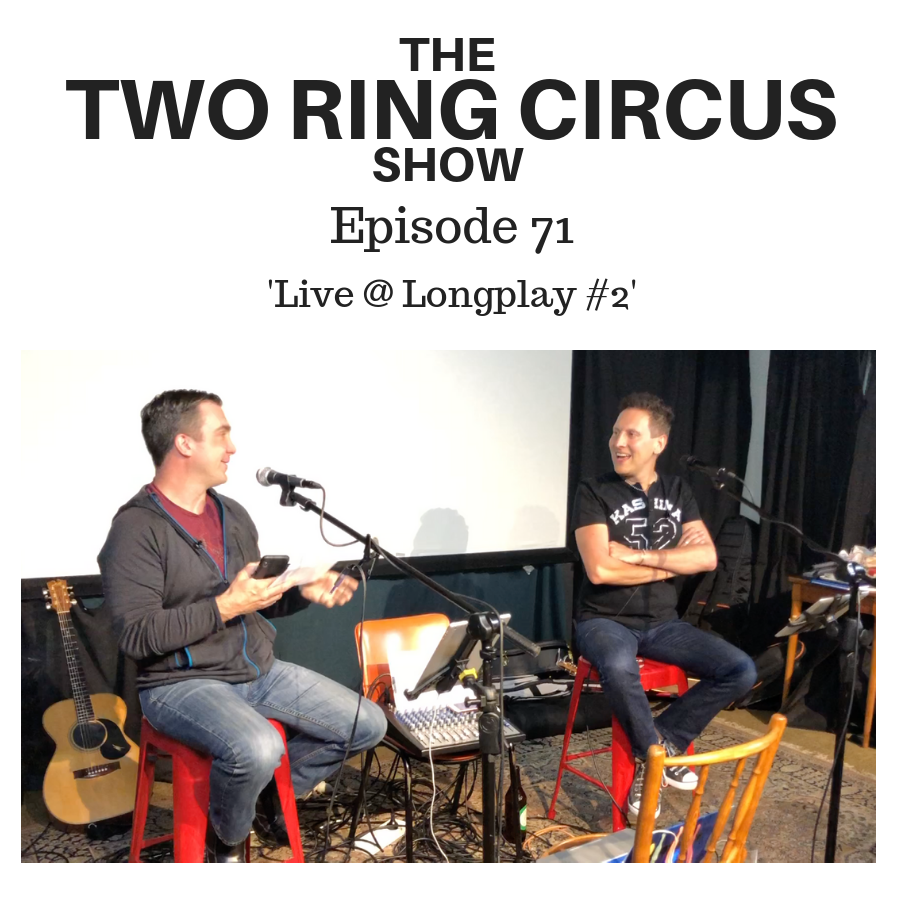 Wherein we are LIVE at LONGPLAY, we *gently bag out Adelaide, we play the Lost In Translation game, we talk about PT's faux pas and #TheFestivalOfVeronica.
We discuss swingers parties, Dom's bra size, and motor boating, Matt's hair regime, Matt's possum impression, inoculations are dumb, vaginal tightening gel, "What is Cialis?"
Also; What's in your bathroom cabinet?, making more space, "the back blade 2", Steve's been lasered, Matt's DNA is everywhere, Matt's Chinese shave story, spam emails.
And: Matt's Indonesian trip, "A Star Is Born" & "The Beautician and the Beast", Dom looks up stuff on Google, we play Nursery Rhyme Or Matt.
Plus: we play Movie Werges, we discuss Happy Death Day, cryptic crosswords, Dom pronounces Jada Pinkett-Smith's first name as Yada, and Dom has a girlfriend!
www.trcduo.com
www.domitaliano.com
www.mattbradshaw.com
email: podcast@trcduo.com
FB: facebook.com/trcduo
FB: facebook.com/MattyBBradshaw
FB: facebook.com/dom.italiano.7
Instagram: instagram.com/trcduo
Twitter: twitter.com/trcduo