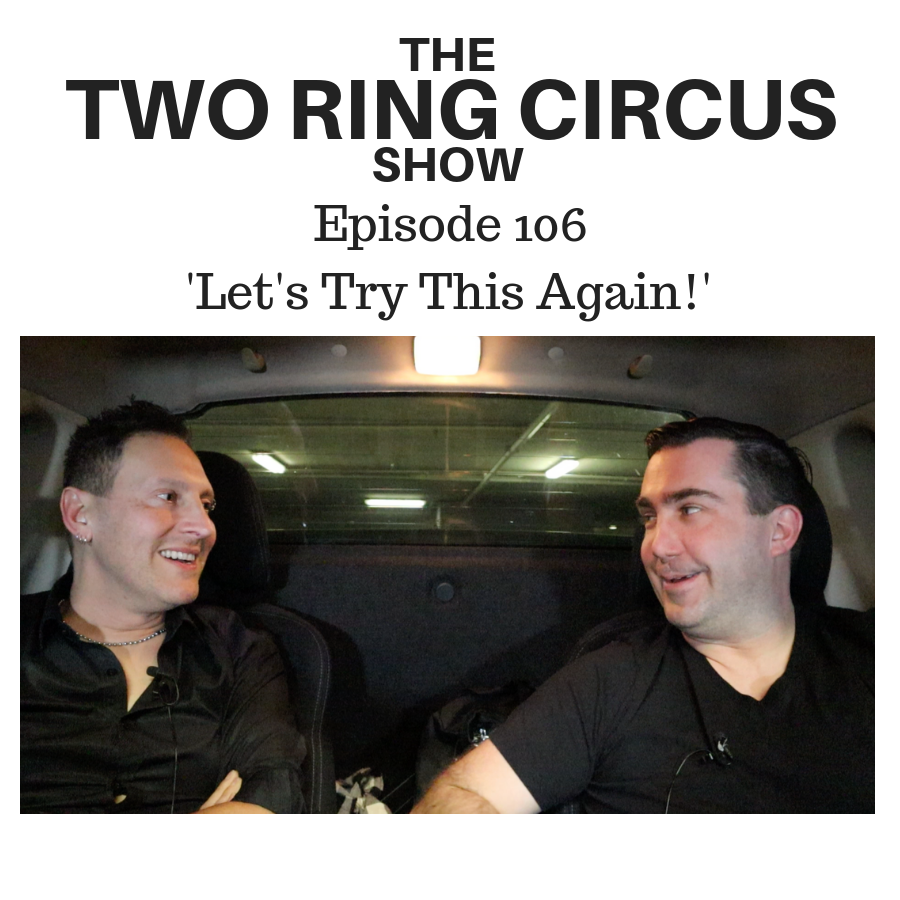 Wherein it's Take 2 of ep.106, God is furious (evidently), MB's disappointed Take 1 got lost (and DI clearly isn't).
We discuss what we discussed, MB talks about Rebel, finishing with a preposition, and DI makes a punctuation Dad-joke, LPG cars and wooden dowel.
Also; MB tells a story about (deliberately) not fitting in - a knitting anecdote, "militant", darning and mending, when MB was poor, DI would wear new socks every day.
And: More Ball Play, Isreal Folau's new fundraiser, "everything happens for a reason", we missed Brian Cox, how many movies have you seen?, DI goads MB, Chernobyl, what we wanna do before the end of the year - MB's such a downer, we discuss improv rules.
Plus: to dream the surmountable dream, Shotgun gets discussed (again), get another job if you don't like it (covers), asking for advice, take responsibility, an idea for a new show - MB sounds unconvinced, DI misquotes a wine ad from the 90's.
www.trcduo.com
www.domitaliano.com
www.mattbradshaw.com
email: podcast@trcduo.com
FB: facebook.com/trcduo
FB: facebook.com/MattyBBradshaw
FB: facebook.com/dom.italiano.7
Instagram: instagram.com/trcduo
Twitter: twitter.com/trcduo