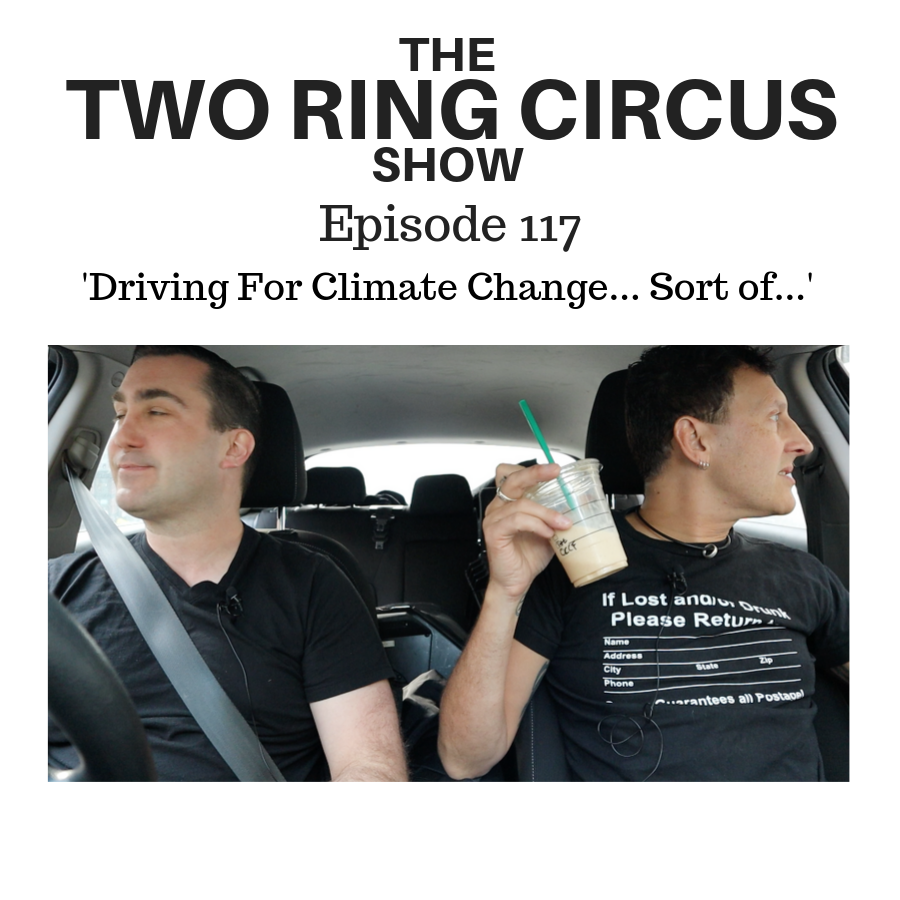 Wherein we are stuck in traffic, it was DI's birthday yesterday and he needs to wee.
We discuss the climate change rally happening (all around us in Melbourne city), shaving in the shower, a kid in a backpack.
Also; MB's new car not being long enough for a dead body, MB's Starbucks mess-up, dumb cars and cynical car-makers.
And: MB rants about confectioners, Swedes, DI hates being interrupted, the Amish.
Plus: demonstrations having the opposite effect, James Corden.
https://en.wikipedia.org/wiki/Rumspringa
www.trcduo.com
www.domitaliano.com
www.mattbradshaw.com
email: podcast@trcduo.com
FB: facebook.com/trcduo
FB: facebook.com/MattyBBradshaw
FB: facebook.com/dom.italiano.7
Instagram: instagram.com/trcduo
Twitter: twitter.com/trcduo