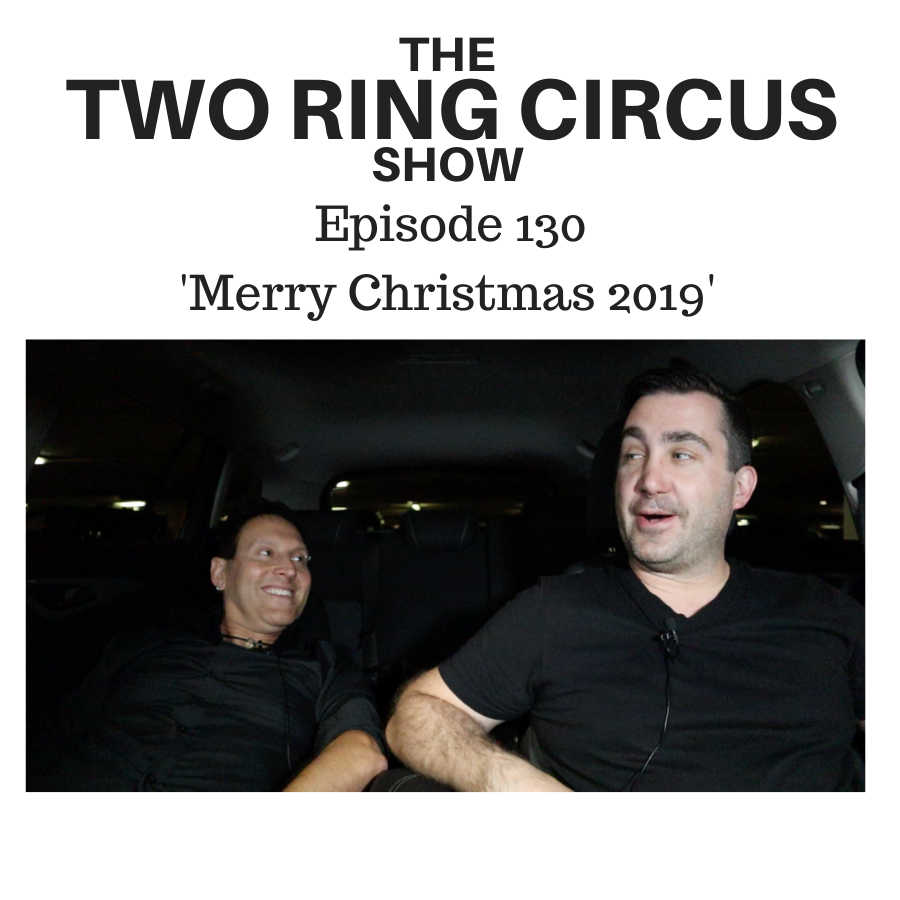 Wherein it's Christmas Eve, 130 has no significance, our small friend Jackson, Oh My Word(s), we "peek in our abilities", to whom do we say Merry Christmas? (another disagreement).
We discuss Argo f*ck yourself, MB "trims the tree" (and nearly dies), we make some fat jokes about ourselves, make the mistake you'd prefer to make, we have a big disagreement about "making people feel bad".
Also; DI runs to his car - what parts of DI are arse-clowny - then we exchange Christmas gifts, curmudgeonly.
And: we play Top5: things to do in Melbourne, things to do in life, albums, songs, film directors, concerts, comedies, horror, chocolate with nuts in, places we've been, hot chips.
Plus: this was supposed to be a short one, musicians vs artists, separation of powers, DI is culturally bankrupt, Wog Boy Wog Boy, MERRY CHRISTMAS!
www.trcduo.com
www.domitaliano.com
www.mattbradshaw.com
email: podcast@trcduo.com
FB: Two Ring Circus
FB: Matt Bradshaw
FB: Dom Italiano
Instagram: instagram.com/trcduo
Twitter: twitter.com/trcduo