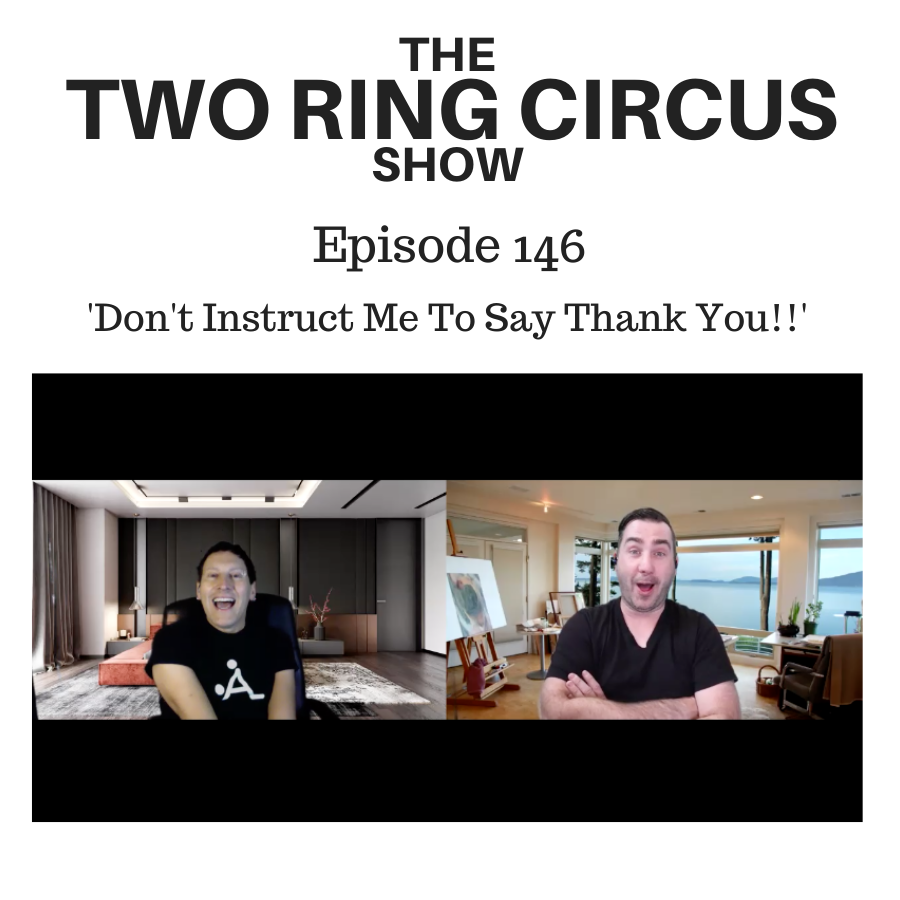 Wherein Zoom is happening and it's smooooth, the world's gone super quiet, MB does a Virtual Magic 8 Ball, and you can't believe anything.
We discuss notoriously long arms, AusGov bipartisanship just as Trump Tweets policy unilaterally, US politics, why Hillary lost (Clinton, not Edmund), show me the figures vs what's the perception.
Also; "Don't write to me!", teen to mid-20's arguments, how much work we have to do to put these Live-streams together, DI doesn't want to add to the problems we're current facing, implied "please"; if you don't tell people, they don't know; trying to see the best in people.
And: we each tell anecdotes about being told we've not done a good job, DI wonders if his ego gets in the way (and MB just had the same convo), negative people (musos), we defend Ben Lee, the best musos we know all behave well, no more parodies please!
Plus: Celebrity endorsements, "virtue signalling", Jimmy Barnes's live-streams, what are you looking at?, tit for tat, the benefits (for us) of doing this podcast, bit racist, Dom's colour-naming thing, loving that most people ruin things, DI's space goes bang.
_______________________________________
Patreon.com/DomItaliano
Patreon.com/MattBradshaw
_______________________________________
www.trcduo.com
www.domitaliano.com
www.mattbradshaw.com
email: podcast@trcduo.com
FB: @Two Ring Circus
FB: @MattyBBradshaw
FB: @Dom Italiano Music
Instagram: instagram.com/trcduo
Twitter: twitter.com/trcduo