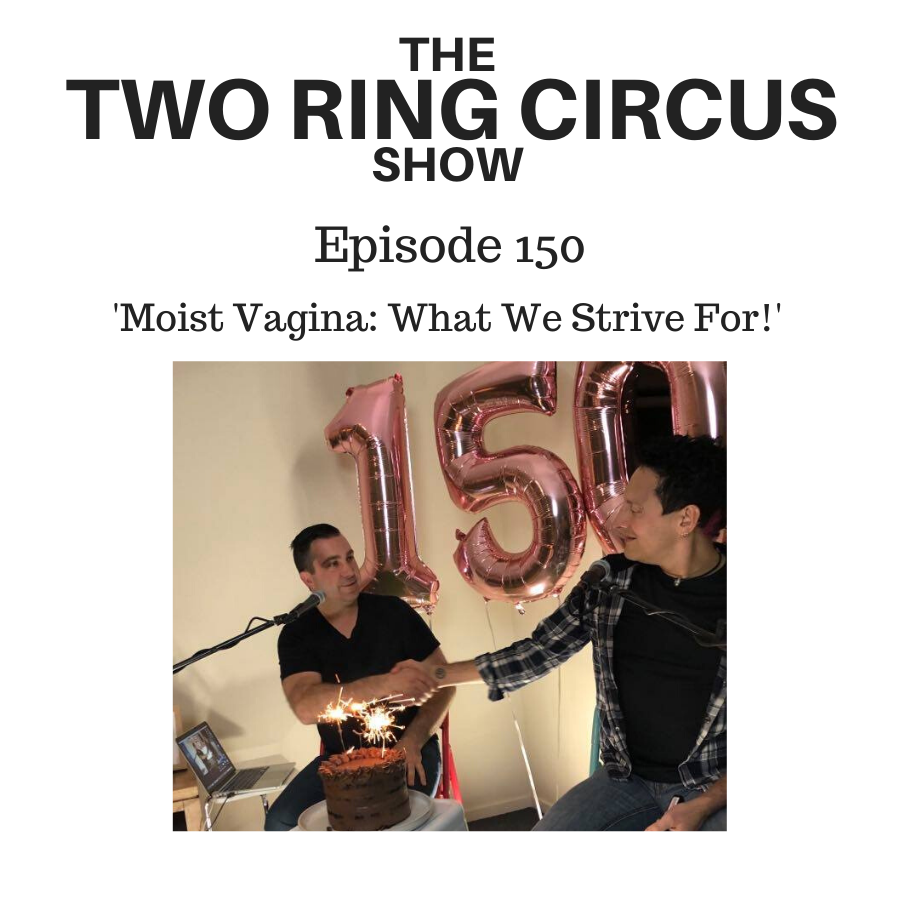 Wherein there's an audience for our sesquicentennial - where does that come from?
We discuss cheating at trivia, real names of rockstars, don't trust double first names, webbed toes & big nuts, books of questions, who left the dogs in?
Also; aka. argumentative, SJP, GJWHF, WWDID, moist spurts, DI drops a big swear, what will Corporate look like?, what side of DI do you sit on?, bed side manner, why MB works so much.
And: just-in-case catheter, bed-shopping, Domza's gadgets, drag queens - so tucky, Claire Media & Wilma Titstayin.
Plus: what graph is this?, no film no more, Older Than I, do a good job, Siri fail, we light 150 sparklers.
_______________________________________
Patreon.com/DomItaliano
Patreon.com/MattBradshaw
_______________________________________
www.domitaliano.com
www.mattbradshaw.com
email: podcast@trcduo.com
FB: @Two Ring Circus
FB: @MattyBBradshaw
FB: @Dom Italiano Music
Instagram: instagram.com/trcduo
Twitter: twitter.com/trcduo