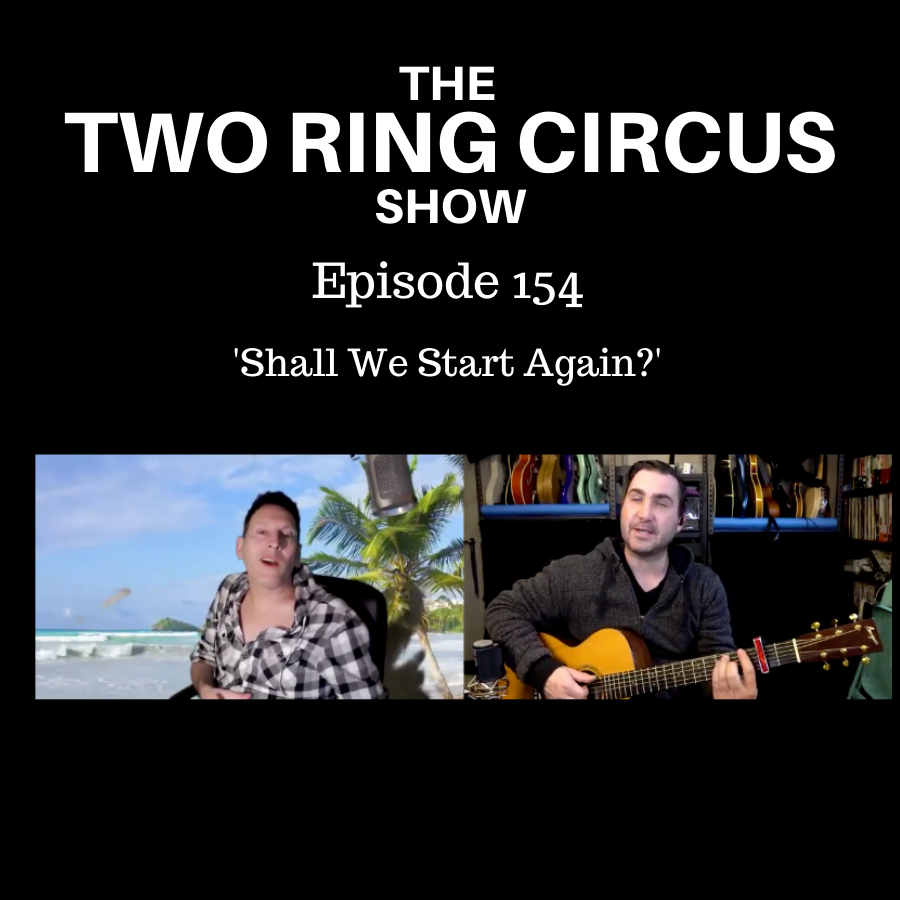 Wherein both Dick Van Dyke and Max Headroom get an early run, and we are forced to question our motivation.
We discuss the pronunciation of DI's name and heritage, rapscallion definition, clouds, MB paraphrases DI's lyrics.
Also; a breakdown of "Ripples", DI's dog-groomer's sister, 'muse', DI's process, how songs are written atm - know your music history.
And: singers who only sing, DI tells an anecdote about The Anywheres,
Plus: MAFS, Big Brother, 'engaged content', re-restrictions, us keeping voice-memos of song ideas, the Holocaust Museum in Berlin.
_______________________________________
Patreon.com/DomItaliano
Patreon.com/MattBradshaw
_______________________________________
www.domitaliano.com
www.mattbradshaw.com
email: podcast@trcduo.com
FB: @Two Ring Circus
FB: @MattyBBradshaw
FB: @Dom Italiano Music
Instagram: instagram.com/trcduo
Twitter: twitter.com/trcduo